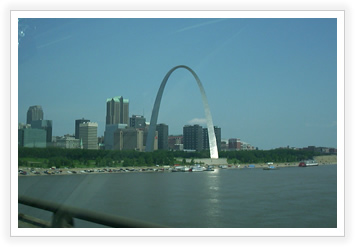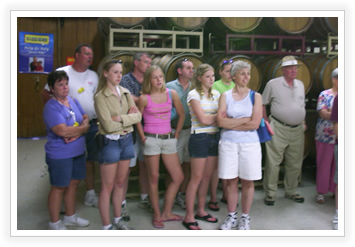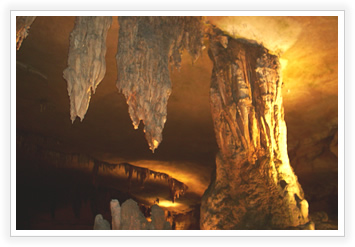 It was an eventful trip. Temperatures that never dipped below 90 degrees and 100 percent humidity, a van full of women and two men, and 10 hours of driving. That is just about how every Chapman vacation starts.
I was impressed that they could still pull it off after all of this time. All of the Chapman family got together in Branson to celebrate Grandma's birthday. Her birthday present? All of the old shows that Branson has to offer. From Westerns to Musicals, and every other type of entertainment in between, like Helicopter rides for those who want to blow a lot of money for a one time experience.
A week of fun, mixed with heavy doses of time outs in the air conditioned rooms, it was fun to carry on the old summer vacation tradition of the Chapman clan.
We went through St. Louis on the way down, my first time so that got me pumped. We went into some really cool caverns too, just look at the picture above. Let's not forget, I got to go to a comic book store, see and all star game, go in the pool, drink, and most importantly, have the week off, which last time I checked was the recipe for happiness.
Here are some similar arcade posts
If you enjoyed this post, please consider to leave a comment or subscribe to the feed and get future articles delivered to your feed reader.