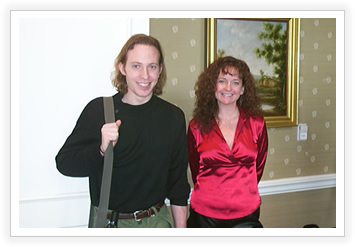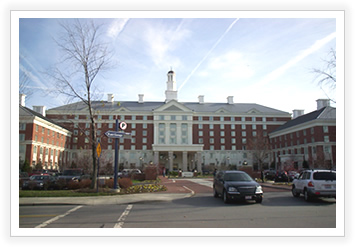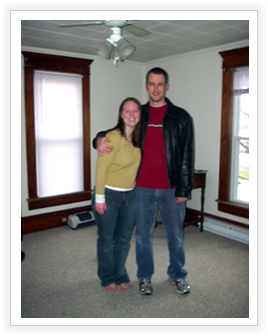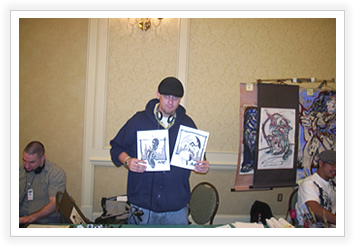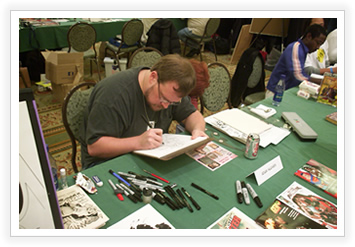 Some more photos to go with my entry about the convention in the "Comics" section. From top Christine and (Jason) who beat us there in line, the convention center in Columbus, Me and Megan in Mansfield, Skottie Young with Christine and my sketches, and Adam feverishly working on my drawing.
Here are some similar arcade posts
If you enjoyed this post, please consider to leave a comment or subscribe to the feed and get future articles delivered to your feed reader.