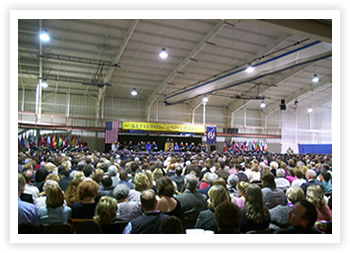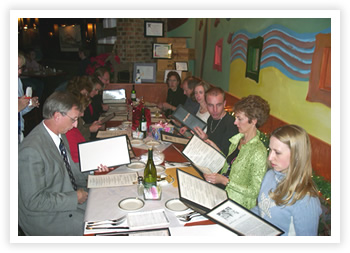 Friday was a busy day. Jessica's graduation, due to some genius planning by an engineering school based mostly around that concept, started at 4:30 on a Friday afternoon. I don't think there is one person in the whole that would say, "Gosh, that is pretty convenient but I wish the graduation could have been at 2:30 on a Wednesday." I think it would be more along the lines, "They can educate young people on how to design such wonderful cars as the classic Pacer but they have the planning skills of one of Oscar the Grouch. (Seriously, you have to have been pretty messed up to be living in a Garbage Can).
So enough of that. We left at 11:00 a.m. in Indy, I took a half day and came in early so I wouldn't have to use Vacation and Sarah was able to get a mom to sub in a few hours before a fellow teacher took over her classroom due to some difficult circumstances in getting a sub for the rest of the year.
We got there at about 4:00 p.m. The ceremony was really short actually. It was only about 2 hours from 4:30-6:30.(Check out the top picture, that is the field house with the Kettering Banner. They have blue and gold for colors, original.) Nothing like my graduation day where you funneled probably 50-70 thousand people into the Big House, made them wait 14 hours for all of the 12,000 undergraduates to process in, and then held a less then engaging ceremony for another 3.5 hours. I swear, all one parent needed to do was throw a beer onto the main speaker and that place would've looked like Detroit a few weeks back.
Afterwards we all headed to Grand Blanc for dinner at the Kruse Muer. DO NOT EAT HERE! This place has service about as much as President Clinton had morals.
It took us about 25 minutes to get our water and drinks, and more importantly, my parents made reservation at this place last October because of the seating space they had for a large group in the back room. But when we got there, "Dah, we don't know nuthin about no seatin in da back mister." They kept trying to tell us that they didn't understand why someone would sit us back there when the front right next to the front door would be just as quiet. Not once did they say, "Oh, were sorry for the inconvenience, let us move you back there" or "We realize what a huge event this is for your family, here is a discount on your meal, sorry about the problem" or "We're sorry we are stupid, we're going to go bury our
head back in the sand with all the other ostriches and your meal is free".
Kruse Muer in Grand Blanc has horrendous service that will not help you but will gladly overcharge you and take all of your money.
Ah, doesn't everyone feel better?
Tomorrow : After a couple of beers and a lot of bread we played Mario and hardly went to bed.
Here are some similar arcade posts
If you enjoyed this post, please consider to leave a comment or subscribe to the feed and get future articles delivered to your feed reader.