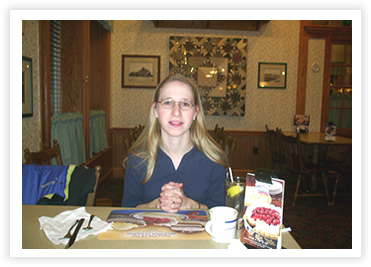 What I said on the homepage about our trip to Bob Evans was pretty self explanitory. We ended going out on a "date" with some gift certificates and neither Sarah or I liked our dinners. We have always enjoyed Bob Evans in the past without too many expectations, so I don't know if it is just this location, which would be unfortunate.
They had some interesting looking desert, and I figured that desert may be an option, so instead of getting my regular of Cinnamon pancakes, I went with the Western Omellette. The super part that it was one quarter onions. I am still working on getting rid of them today, oy. Sarah's "Big Sandwhich" as it was described in the menu had one limp slice of lettuce, one piece of undercooked bacon, two half slices of the smallest bread ever in the history of the world, and then looked kind of like someone was checking it for springiness in the back by jumping on it.
Long and short, glad it was free. Yuck.
Here are some similar arcade posts
If you enjoyed this post, please consider to leave a comment or subscribe to the feed and get future articles delivered to your feed reader.