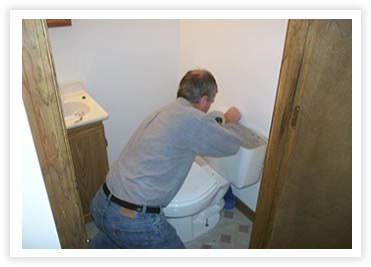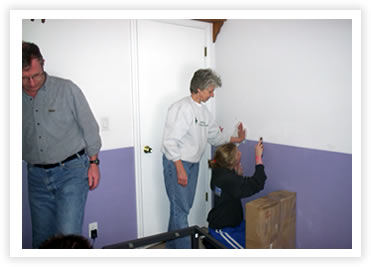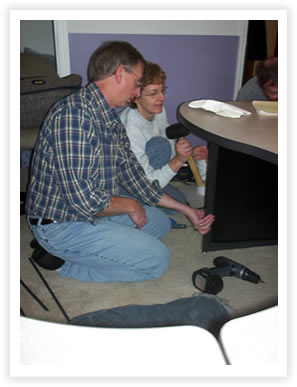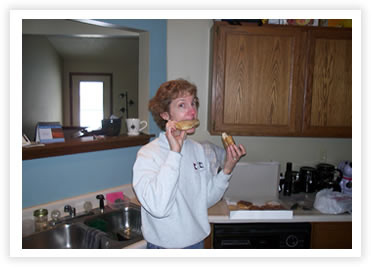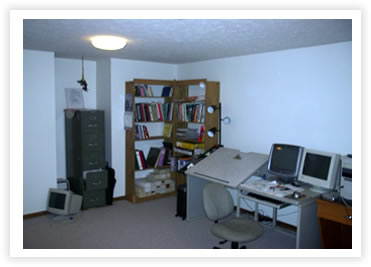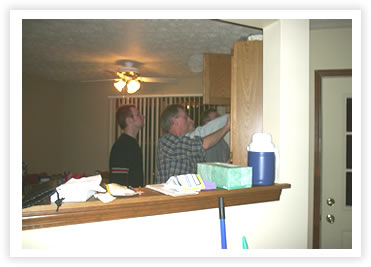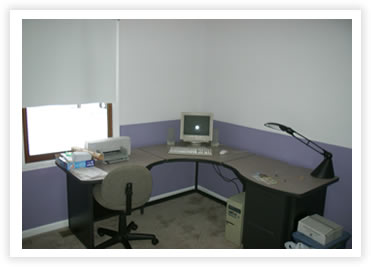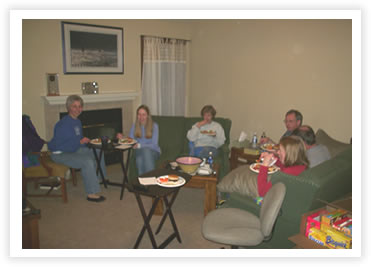 Like I said in the intro for today's entry, it has been a week to forget, time to look forward to the weekend. Which this weekend is our one week anniversary already, and here are some photos from the move-in.
Right away I thought that it would be a good idea with help down, and if the weather permitted, to fix all of the small things that came up on the inspection so that if we every have to move that stuff isn't still wrong, and we can fix the problems we created.
Photo one : Dad Chapman is replacing the toilet kit in the downstairs basement.
Photo two : Sarah's awesome college gal sister takes off the little girl wallpapered butterflies in the "purple" room.
Photo three : Everyone, including my parents, has a hand in setting up Sarah's desk, which this "purple" room is now her very own office.
Photo four : We did take some time out for fun and introduced our parents to the frightfully delicious Long's donuts.
Photo five : The left half of my office fully assembled again.
Photo six : The gang putting in our brand new microwave. The Microwave we got as a housewarming gift from my parents. It didn't fit as things were in the house, so we had to remove a cupboard, move it up, install a plug, and then put in the microwave. It look gorgeous, like it came with the house and a bunch of professionals did it.
Photo seven : Sarah's brand new office fully setup.
Photo eight : Everyone finally taking a break Saturday after everything is mostly done for some dinner and a movie.
We also got a ton of help and food from Christine, who is awesome. We don't have photos of her working the stinker, but next time we move, we'll get her. Which she lucked out, because after four moves in two years, we plan on dying in this house.
Here are some similar arcade posts
If you enjoyed this post, please consider to leave a comment or subscribe to the feed and get future articles delivered to your feed reader.