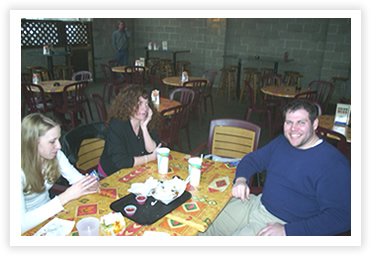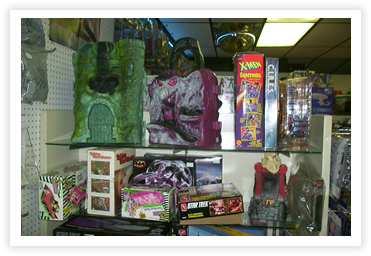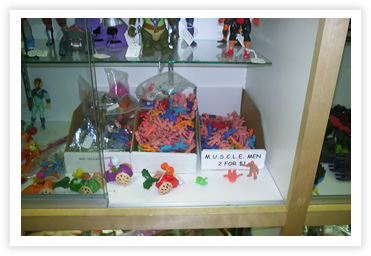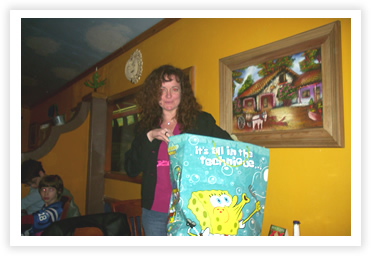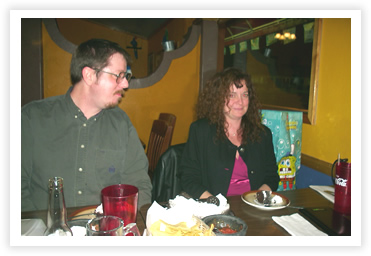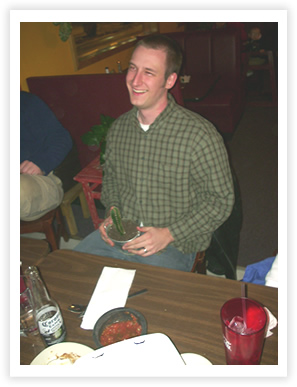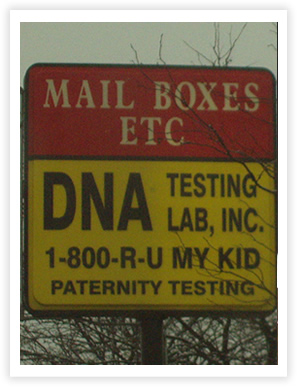 Christine and David arranged this trip, which we were more than happy to be invited on, to visit him and take a tour of some things of interest in Cincinnati. For me, a trip to any big city never needs an excuse.
We met David just at the city and then we immediately went to lunch. On the way we saw the interesting and extremely humorous sign that you see in the last photo, so we knew it was going to be a fun day.
At lunch we played geeky Marvel trivia, which I stunk at, no surprise. I get whooped all the time at Simpson's trivia by Christine's daughters. From lunch we then traveled downtown to go to a really sweet Toy Mall.
This mall is a consignment store where they are just booths of toys. I found one with transformers that I stared at for just about the whole time I was there. But was so cool to see everything from old He-man toys to Muscle men and some things that I used to have. It brought back some great childhood memories. I especially couldn't allow myself to buy back any of that stuff at such a price now, but I almost did add a new Dinobot to my collection.
Then we hopped across the street to a great comic book store. We picked up some things there for…
Christine' birthday! We were trying to plot things to do for her, but then this weekend trip happened on her birthday, Jan. 29th, so we decided to just do this instead. And some comic book graphic novels of course.
We went with David to go meet Kevin, who was also at the Ohio Comic Con. He is a great framer and he set Christine up with a frame for one of her pieces for a great price. Then we headed off to dinner.
David is more type A then Christine and me combined. He actually called the chamber of commerce in Greensburg IN, where we went to dinner, to find out the best place to eat. What a novel idea. And it turned out great.
We went to this Mexican restaurant that had amazingly low prices for their food, great big plates, and great service. We had a ton of fun, and I laughed myself to tears at one point in the night. Kevin can be a pretty funny guy. We continued with a few more birthday present for Christine, as you see with the Sponge Bob bag above, which she loved too. David got her the Marvel trivia game.
We finished the night out messing around, looking at toys, in Walmart. There were some derelict kids in there, on dates, like it was the place to hang out. It probably was all they had to do in this little bumpkin town. We met up there for dinner because it was half way btw. Indy and Cincinnati.
Fun night. We made plans for this summer and going to Charlotte. But sooner than that David comes to Indy at the end of Feb. to fly out to Florida for the Orlando Comic Con.
Oh, and that photo of me. I swear, it wasn't my idea. But there was this cactus see, and it had an interesting shape to it. All I needed was a little nudge.
Here are some similar arcade posts
If you enjoyed this post, please consider to leave a comment or subscribe to the feed and get future articles delivered to your feed reader.