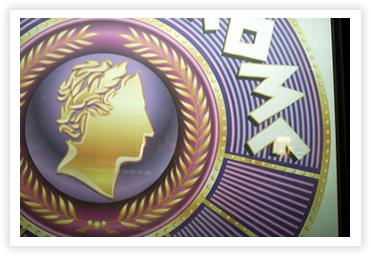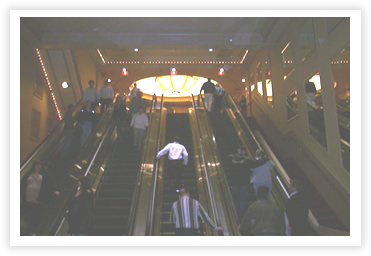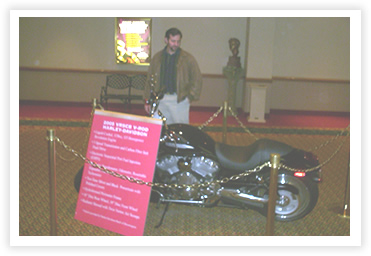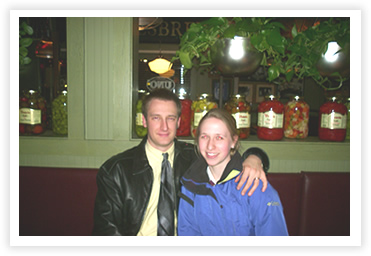 In having some printed materials made up for the BNI conference over a week ago, our printer made us aware of this event to the Caesers Casino just West of Louisville in southern Indiana. Every year the BAGI association (Builders Assocation of Greater Indianapolis) takes this Casino trip and it is a good time for members of this organization to network in a relaxed setting.
I had not been to a casino since I was in grade school, and that was Las Vegas and I don't remember that much about it. So I was excited to go, and after the day before at the BNI conference I was in a networking state of mind. Glenn and I represented Esystems and we were on our way.
I sat with Jerrod Klein, who is the VP of Marketing and Sales of MI homes, one of the larger home builders here in Indianapolis, and we chatted a little bit about EVS Minder, Esystems pre-registration system for tradeshows and events.
The casino itself was ok. I did a little bit of the slot machines to say that I did it. But the whole thing seems pretty dumb to me. To sit in one place, and pretty much waste money, doesn't appeal to me. So it was a bit of a long day. But I got to talk with Glenn, which is something you can't put a price on. To have him in one place for that period of time, was a valuable resource.
We had two coolers of alcolhol on the bus, which made things that much more fun, and on the way home, we had a movie.
Sarah had a play at school, so I met her there, and then after the play we went with the teachers out to Uno's. (The photo at the bottom.) David Wray was in town, staying with Christine, so they joined us for some spirits and great pizza. It was a great day, and a fun and interesting week. I felt really important to the company, and tried my best to return on that investment whether it be networking or to give a professional branding image of Esystems Design.
Here are some similar arcade posts
If you enjoyed this post, please consider to leave a comment or subscribe to the feed and get future articles delivered to your feed reader.