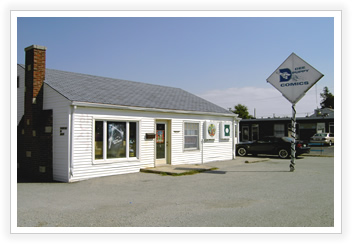 Location : Indianapolis, IN
Dee Puppy was a comic book store that I visited once a couple of months after we moved to Indianapolis. I figured that it would be one of usual causalities when exploring a new place. The store was a dump, with boxes everywhere blocking most importantly, anyone from getting to the new comics.
I had no intentions of ever going back there, figuring that whoever ran the store didn't care enough about their business to make an effort to help out any and every customer. Then a friend of mine started to date the owner, and I gave it a second chance.
The store was much nicer inside, I talked to the owner, a truly upstanding guy, and I heard the story of why the place was a dump. It basically came down to his buying 10,000 comics for $200 and having no where to put them. From a business perspective, I can give him the benefit of the doubt.
Here are some similar arcade posts
If you enjoyed this post, please consider to leave a comment or subscribe to the feed and get future articles delivered to your feed reader.