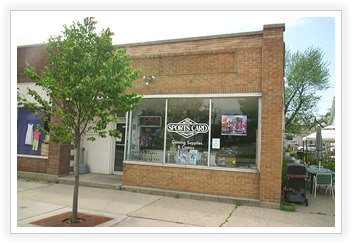 Location : Grand Haven, MI
I went into this comic store soon after I started collecting for my first pass in the sixth grade. They would have great sales on books I was looking for, and the whole experience was generally upstanding. But I was young, and at the time, two chronic smokers that were in their 120's didn't bother me. The store moved within one strip mall four times, and I grew tired of the old owners.
Eventually the store was bought out by two other guys. They are two individuals who treat their customers like they don't need the business. I had orders that were not fulfilled, without a explanation as to why or a notification that I wouldn't be getting my books, and they ran the store with the idea that every person in the universe loved role playing games with figures. I know that comic stores can be a little quirky, but do believe customer service should come first, and here it comes last. It is truly a store owned by two guys living their dream, and their dream is to try to make money playing with tiny painted characters all day long, and ignore everyone else from the genre. Not good business sense.
Here are some similar arcade posts
If you enjoyed this post, please consider to leave a comment or subscribe to the feed and get future articles delivered to your feed reader.