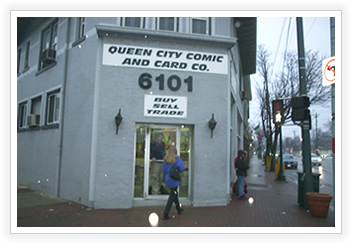 Location : Cincinnati, OH
I really liked this store. A cool old corner intersection building that is misleading when you first walk in, Queen City Comics is a very spacious store with plenty to choose from. They had all of the trades I was looking for that day, and the one single issue of Tomb Raider too. Two rooms large, this store has a ton of selection and back issues, and the guys who run the store are nice, not too geeky, and very helpful.
Here are some similar arcade posts
If you enjoyed this post, please consider to leave a comment or subscribe to the feed and get future articles delivered to your feed reader.