Although I have never really cared before today, I did learn that you can change that ever so dull gray color that is around a image when you are working on it in Photoshop. If you don't know what I am talking about, look at the image below, and that huge gray sea surrounding my working area.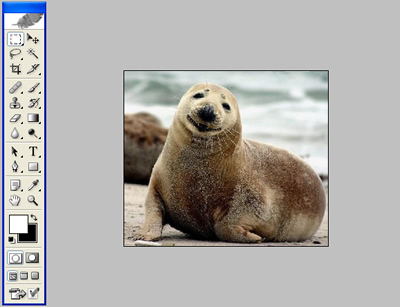 To change this, follow these two simple steps;
Step 1: Grab your paint bucket tool and change the color in the color squares from white to whatever you want the gray color to be instead.
Step 2: Zoom out so you can see plenty of gray space. Shift Click anywhere in the gray space to dump the new color in there instead. I am going to use a blue color to illustrate my purpose.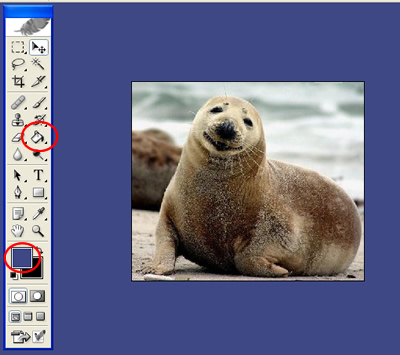 Normally, with the paint bucket all you have to do is click, the shift click is like a safety for you, the user, so that you don't change the color accidentally.
I assume you know a little bit about Photoshop, but if you don't know where your paint bucket and color selector tools are in your toolbar, I have circled them for you in the final example.
Here are some similar arcade posts
If you enjoyed this post, please consider to leave a comment or subscribe to the feed and get future articles delivered to your feed reader.