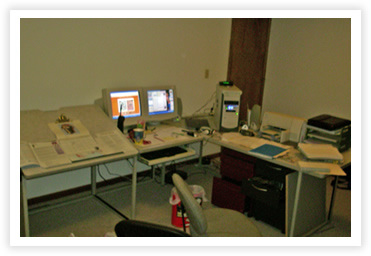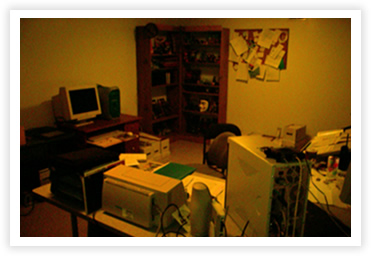 I rarely take photos with my old digital camera anymore, and now I remember why. These are some bad photos, but at least it gives you and idea of what my newly expanded desk and rearranged office looks like.
I added a 30 x 70 worksurface area to my desk, now I have space to put all of my different equipment there, no cords going into the shelves and half way across the room. The Mac is on it's own desk now with it's own wireless card. I really liked how it all turned out, especially since I just visualized the parts I needed to expand the desk.
Here are some similar arcade posts
If you enjoyed this post, please consider to leave a comment or subscribe to the feed and get future articles delivered to your feed reader.