Like I said, I haven't updated my blog much, and it has been less than I thought as I work harder on the WordPress version. But I thought this was so awesome that I had to post it here.
I have started to see these around, and the commercials didn't make me realize this was something you could do.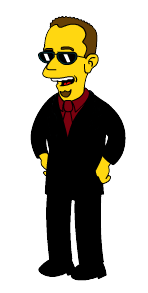 Check it out at Simpsonizeme.com
Here are some similar arcade posts
If you enjoyed this post, please consider to leave a comment or subscribe to the feed and get future articles delivered to your feed reader.