Here is most of what I got. I took some time today to straighten them, getting them ready to start the overall artwork.
I have that one good shot of the whole kickplate, and then closeups of a bunch of the individual objects. I am sure I'll need more as I go along, but some good Food Fight shots to start either way.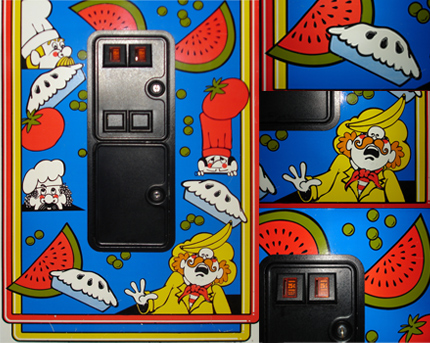 Here are some similar arcade posts
If you enjoyed this post, please consider to leave a comment or subscribe to the feed and get future articles delivered to your feed reader.