I came across this dog photo on istockphoto.com today and found myself laughing hysterically out loud at work much to my embarrassment.
Cute, content little dog (not my preferred breed, but serves the purpose) mid stride with a big 'ol rubber chicken in his craw. Captures the moment perfectly.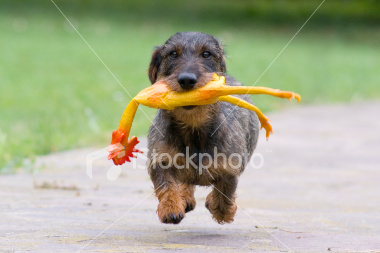 I know there are sites out there dedicated just to cute pet photos, and this probably doesn't touch the adorable level, but I wanted to remember today with this photo at least:)
Here are some similar arcade posts
If you enjoyed this post, please consider to leave a comment or subscribe to the feed and get future articles delivered to your feed reader.