Over the past two nights I have made some progress vectorizing the Pengo Bezel for reproductions. Here is an image of the vector progress so far;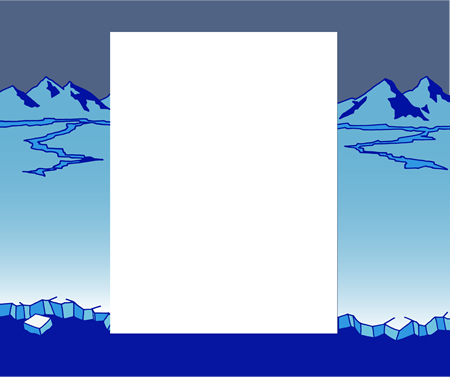 As you can see, I pretty much have the background ice Pengo landscape finished. The artwork is pretty simple, but there is a halftone pattern over the blue to white gradient that I haven't done yet. All that is left now is to trace the Sno-Bees and Pengo himself. I would imagine I would start with Pengo and work out from there. Hopefully I will be able to finish this piece of artwork right after Christmas to add it to the list of completed artwork for the Pengo reproductions.
Here are some similar arcade posts
If you enjoyed this post, please consider to leave a comment or subscribe to the feed and get future articles delivered to your feed reader.