I thought for sure over Christmas break I would be able to crank through vectorizing one piece of Pengo artwork per day, and by the end I would have every single piece of Pengo artwork in a nice Illustrator file ready for reproductions. Time for working on classic arcade artwork was not easy to come by however.
I did manage to finish vectorizing the Pengo bezel….for now. I haven't included the dot pattern, and I also still need to scan in the inner portions of the bezel that fold into the monitor and add those vector pieces to the complete artwork. But here is a small image of the finished piece, Sno-Bees and all.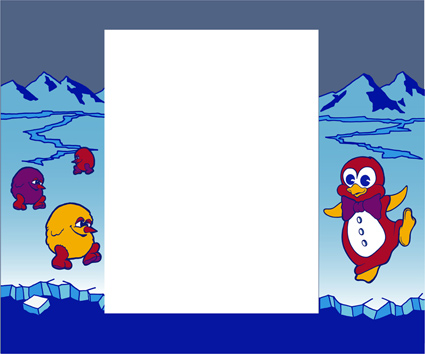 Here are some similar arcade posts
If you enjoyed this post, please consider to leave a comment or subscribe to the feed and get future articles delivered to your feed reader.