I have my RSS feeds setup such that I immediately see when new auctions are listed concerning my favorite arcade games. Within 2 minutes of the initial listing, I saw a Pengo come up on ebay on January 30th, 2008. The starting bid was $20! As things usually go, I opened the link and figured the game would be in Oregon or something. It was in Plainfield, IN! For $20, how can that be possible? The story the seller gave surround the Pengo sounded true and it appeared as if this would be a great deal for someone.
My dad owned a video arcade that went out of business in the 80's. I bought this upright Pengo Arcade game and brought it home. It got a lot of use by my wife and daughters. I remodeled the basement and decided to move it to the new Rec Room, but the basement door was too narrow. I moved it to the garage during a remodeling project, where it has been for the past 10 years. Now my girls are grown and gone, and even though I've purchased a wiring diagram for the machine, I still haven't managed to find the time to work on it.
I called him that morning right away asking for photos of the Pengo, not even sure what I was going to do with it if I bought it. Would I buy a second Pengo? But for $20 starting bid, how could I pass it up? I decided that if this Pengo had the other control panel, the one with the roman numerals, I would drive out to Plainfield, make and offer on it and snatch it up and then have the two different Pengo UR's in my basement. How long would I wait for photos if the seller never got back to me? Would I drive out sight unseen the next day? Did I feel that strongly about the idea of a good deal without really wanting another arcade game?
I didn't have to make those decisions because four photos were updated in the auction later that night, and I saw that this was going to be a great deal for someone.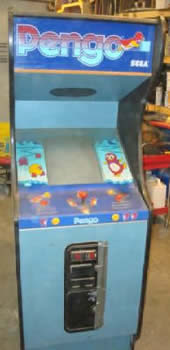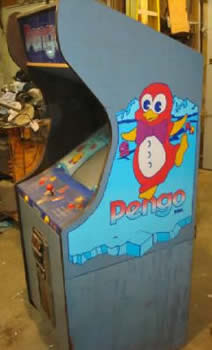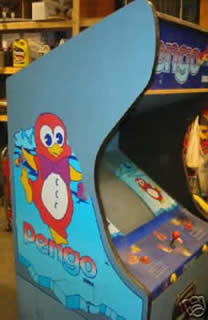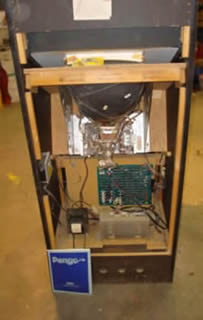 This Pengo has the exact same control panel overlay that mine does, and even though it has most of the sideart and will be a steal for someone, I decided to pass.
Well, today, the auction ended. $81! (Right click this link and choose "Save As" for an ebay screenshot of this Pengo auction.) What a rock bottom final auction price. Just goes to show you how weird the market for these games can be, and timing. A non guaranteed working Pengo, but probably an easy fix, sold in the Indianapolis, Indiana area for less than $100. A true steal if you want to keep the game in your collection. The Pengo fixed up to the right buyer might bring in $300, but if you ebay it, probably less. If the bid had stayed under $50, I would have gone for it and figured out the rest later.
Also, it really is true that patience is a virtue. If I had waited about 18 months, I could have bought this Pengo here less than 10 miles away. But instead, I drove to Nashville, TN for mine.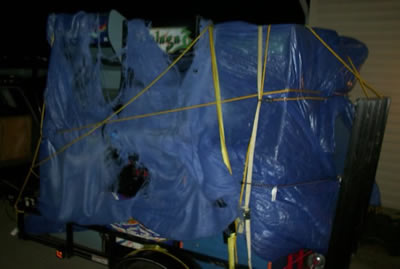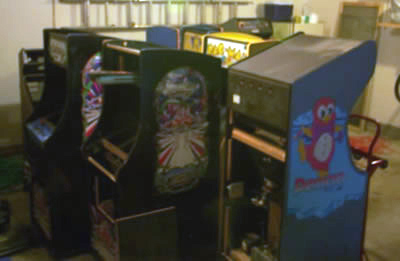 But mine was HUO for most of it's life, has perfect sideart, and it just a great looking machine. Plus, I had my first bulk buy, my first arcade game adventure, and I ended up getting my Pengo for free. Once I sold off all of the other machines I paid for the trip and the Pengo. (View the Nashville bulk arcade game buy photo album.)
I am just glad to know that it is staying here locally with Aaron Demaree over in the Speedway area. Once you get it fixed 7146aaron, you should definitely look into Jrok's high score save kit. I play my Pengo every night, trying to best my own scores and enter my initials. Sega's Pengo is one of the best games ever.
Here are some similar arcade posts
If you enjoyed this post, please consider to leave a comment or subscribe to the feed and get future articles delivered to your feed reader.