I was in the mood, and I had some time, so last night I did the color separations and bleeds for the Pengo sideart. Here are some smaller images so you can see how the different color breakdown – Red, Purple, Yellow, Light Blue, Dark Blue and Blue Outlines. I left the outline turned on for most of the color separation layers so you could tell what the Pengo shapes were, otherwise, it would look like a pretty spectacularly blobby image.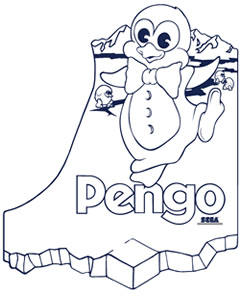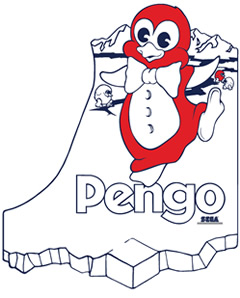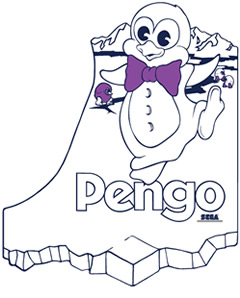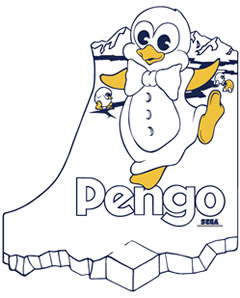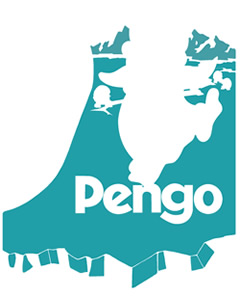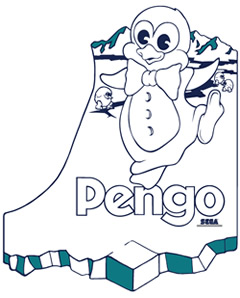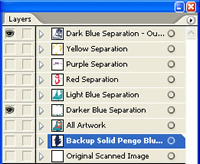 I added different sized bleeds depending on the fine detail of the artwork. In some places it could be a quarter of an inch, and in other places the bleed might only be a sixteenth or thirty-second. I have the original vector file and a separated vector file in case the bleeds are wrong and I need to go back. This is the first vector file where I have completed separations. It's not difficult in execution in Illustrator, but I am sure there will be fine details I will still have to pick up for future jobs and reproduction efficiency.
I know Rich and I have probably talked about the concepts of how the gradient on the Pengo lettering from red to blue would be printed, but without having seen some of this stuff in person, it doesn't seem to sink in for me. So, at the moment I am not if I do a version in red, and a version in blue on the respectively separation layers or what.
What's left before reproducing Pengo Sideart?
Because I was to cover all bases, I will be trying to get with a friend who has a large format printer used in drafting that I can print out a full size version of the Pengo sideart to compare to the actual arcade cabinet.
Other than that, the Pengo sideart is done and ready to be printed. The only thing left is for someone to finance having the sideart printed. I'm not talking about me collecting aggregate payments from collectors for the total sum needed, instead someone either putting up the funds entirely themselves, or someone else coordinating taking funds from multiple people. So if you want to see the Pengo sideart printed and you think this is you please drop me a line.
Here are some similar arcade posts
If you enjoyed this post, please consider to leave a comment or subscribe to the feed and get future articles delivered to your feed reader.