Did a little swaperoo last Friday with another member on the board, good to meet ya Jeff. Have I told you I think your parents were brilliant in naming you? Jeff had a Mappy cabinet that was converted into a Kicker, which he says is a terrible game (I'll take his word and not waste my time).
Knowing that Jeff wanted to have a Nintendo cabinet to make a Donkey Kong II when the art is ready and I like to help other collectors out when I can, we did an even swap and he took the Vs. Nintendo Mario Brothers / Top gun cabinet I got last month. I kept the pcb, and at some point Jeff is going to get me the harness since he won't end up using it in the conversion. Why play Mario on a tiny Nintendo when I can put it in a huge space absorbing cabinet right?
Here are some photos from the swap;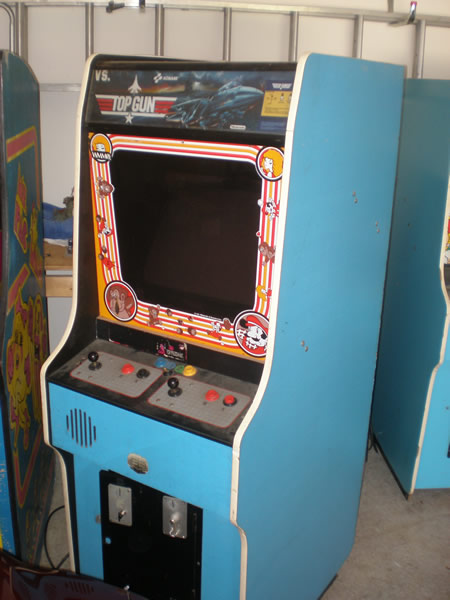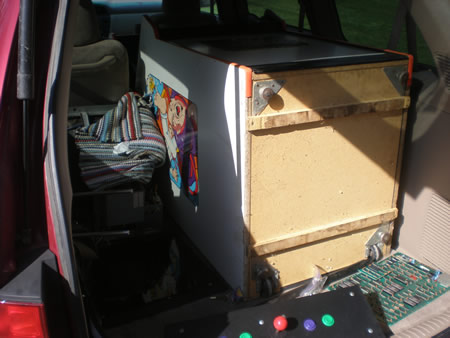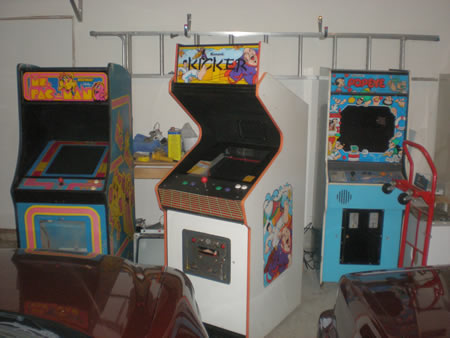 Mappy Contest
Now, as a fun little game, if you can guess what I am plan on doing with the Mappy cabinet, (two part thing – The first part should be easy, the second part, maybe not as much) I will make a banner ad and promote you on my homepage for a week. Or, if you don't have a website and guess right, we can work out some sort of other bragging rights for being da beeg weinna. Maybe bragging rights is enough in your little world of lapdogs and beef jerky dinners. Who knows.
So, leave a comment, make your guess. Jeff Waldron, you are excluded and can't ruin the fun for everyone else;)
Here are some similar arcade posts
If you enjoyed this post, please consider to leave a comment or subscribe to the feed and get future articles delivered to your feed reader.