Part 2 of a 2 part article by Chris Moore
As you may remember, in part one of the Crazy Climber joystick tutorial we detailed how to take a Sanwa JLF-TP-8T 4/8 way adjustable joystick and mount it to your control panel. Once you get to the end of this second part Chris even mentions where you can get Crazy Climber overlay artwork to make your game look amazing.
In part 2 of the Crazy Climber joystick tutorial we are going to cover;
Adjusting the Sanwa harness
The interesting thing about the sanwas I chose is that they come with a little harness, no quick disconnects or soldering required. The harness wasn't labeled so I had to use my DMM continuity function to figure it out.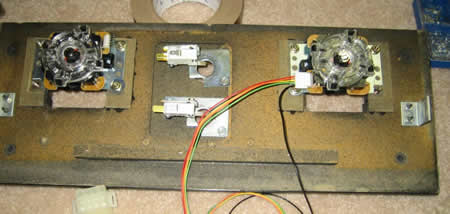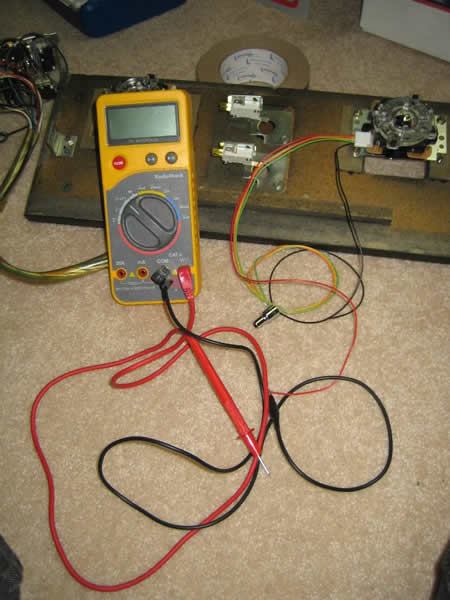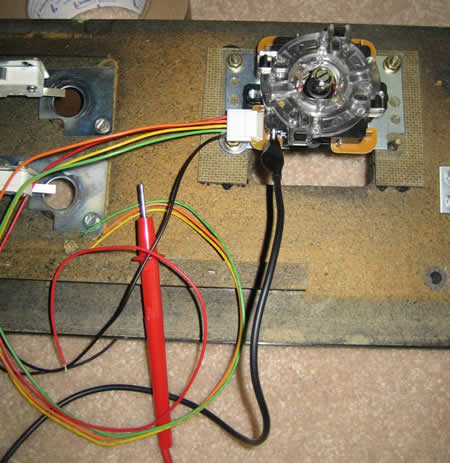 After I figured out each wire I finished wiring up the panel and attaching the new molex connector.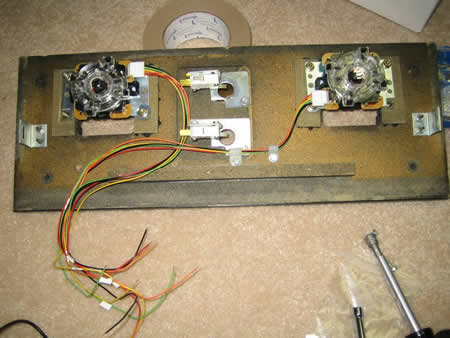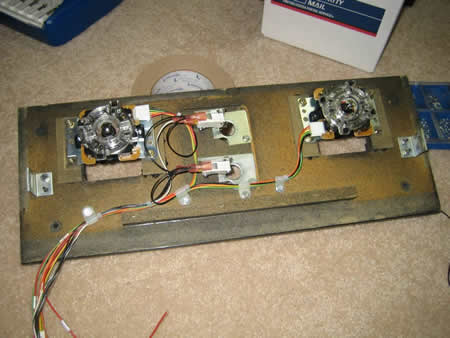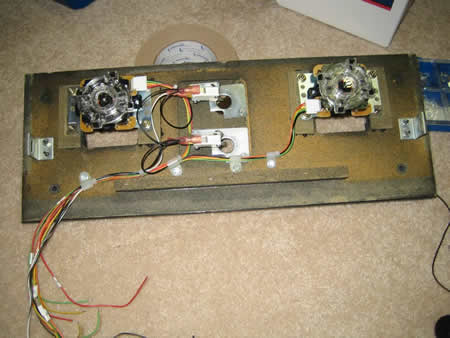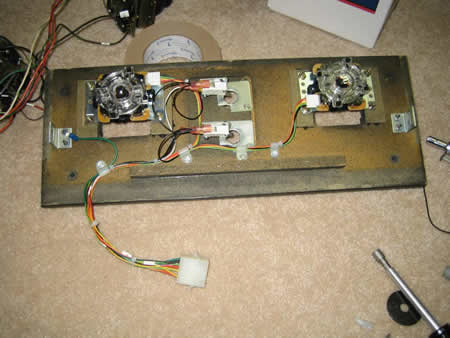 Back to the Crazy Climber cabinet
I didn't have a matching connector for the old molex since I was keeping the cp harness intact, so I had to install a new one. I just clipped, stripped and pinned the wires one by one and moved them over to the new molex, easy.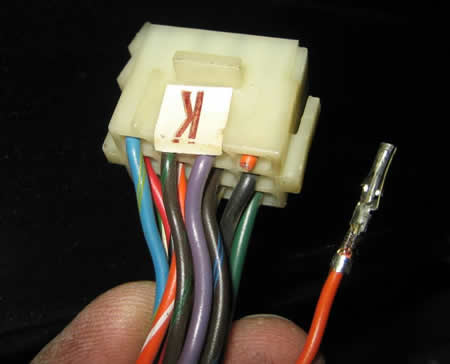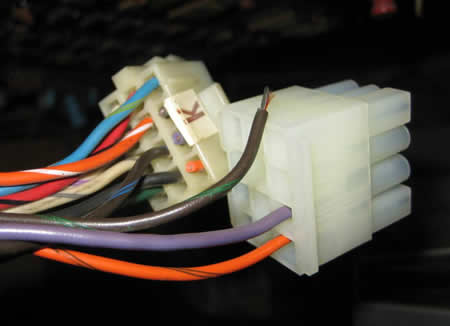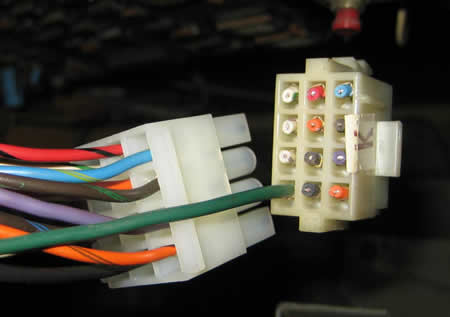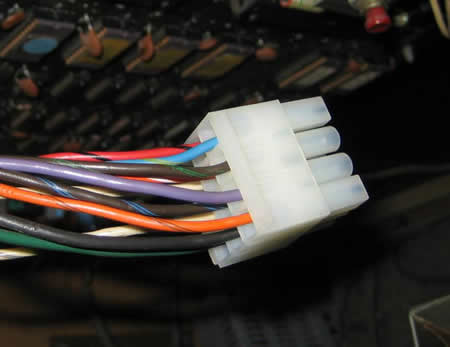 New Crazy Climber overlay & sanded actuator spacers
Of course I'll keep the old connector in case I ever need to switch it back. With both connectors done it was time to install the beautiful new metal cpo I purchased from Quarter Arcade, except for one problem, the joysticks didn't sit flush with the wood cp surface like the old versions. A pair of actuators, sanded slightly, solved that problem. It allowed me to "float" the dust washers in the proper position under the cpo.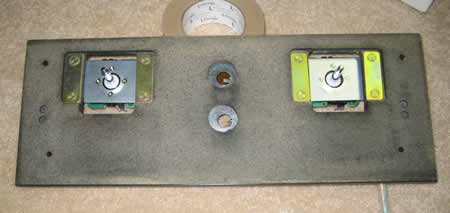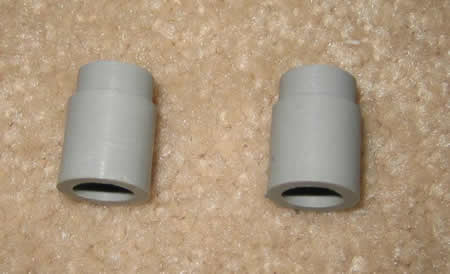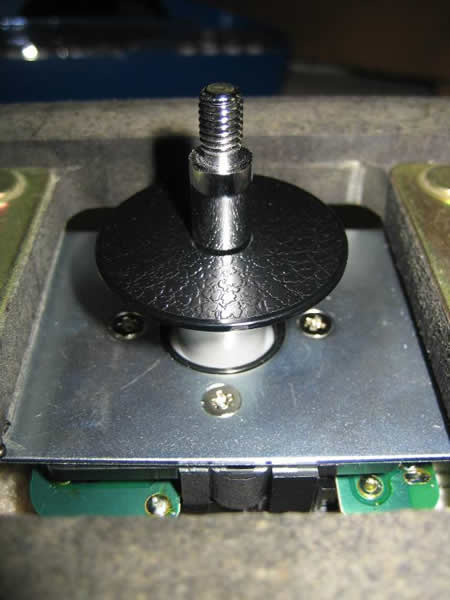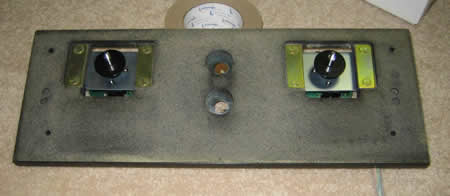 Once that was done I could reinstall the panel and get back to playing Crazy Climber.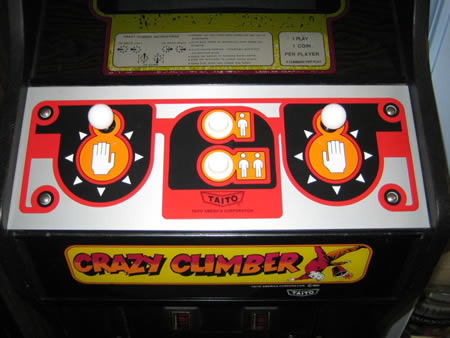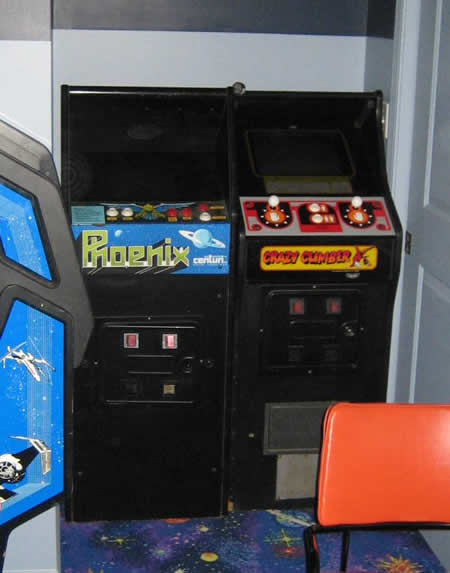 Thanks again to Chris Moore
Another great, specific custom fix tutorial for a classic arcade game. According to what Chris found in his research, sloppy joysticks on Crazy Climber's were common and this is a great modern solution to bring life back into your controls. I have larger versions of these photos, so if you feel like there is a detail you are missing, please leave a comment and I can add them into the article. Or just leave a comment if you have a question or you get stuck in making your own Crazy Climber joystick modification.
Like this article? You might check out Chris' other detailed tutorial on for a Custom Space Invaders Video Shake Fix using a modified harness for the connection to the PCB.
Here are some similar arcade posts
If you enjoyed this post, please consider to leave a comment or subscribe to the feed and get future articles delivered to your feed reader.