As I mentioned in my first post about the Scramble control panel artwork progress, this was a project that I started in May but got shelved because it was discovered that QuarterArcade.com still has a handful of these in stock from when Anthony bought out the remainder of Jason Fowler's arcade artwork inventory.
Jason originally made reproductions of the Scramble control panel, screening the artwork directly onto the metal. However, finding mentions of Jason's Scramble artwork from 2002-2003 are hard to come by, so I thought I would post my final progress on the artwork before we moved on.
Final trouble spots on Scramble artwork
Here is a small shot of the finished control panel artwork.

As you can see, I did end up working through the issues I had mentioned in the previous post with parts of the artwork like the player button icons and the dotted Stern logo. The provided photos helped me recreate those pieces.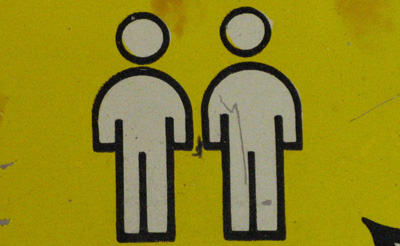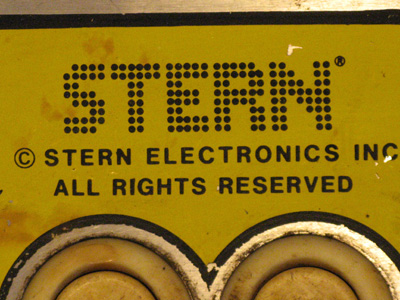 The last few troubling areas on the Scramble artwork that were marred in the scan were the 'For Amusement Only' text as well as the actual width of the black circle by the joystick because it was flaking and colored in with permanent marker.


As close up photos of the 'For Amusement Only' text and the black circle helped solve my problems with the deep scratches and other translation impairments.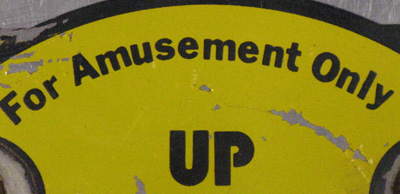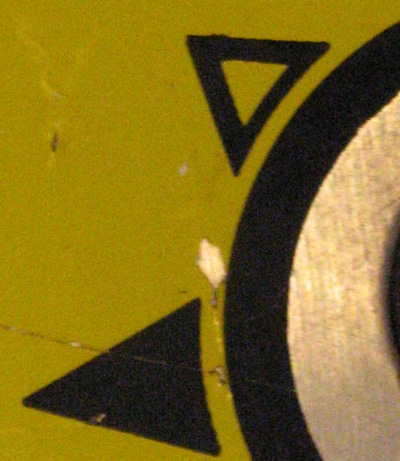 Matching the Scramble arcade game font
I always leave the small copyright and other similar text for last 😉 I found that the font for the other text on the Scramble control panel is 'Helvetica Normal' for the 'Licensed from Konami, Inc' and 'Stern Electronics Inc. All Right Reserved' pieces. A little typing, a little spacing, some font outlining and the artwork was done.
Never got to the color separations on the Scramble artwork
That is when we figured out that there was no need to print another run of Scramble artwork on metal control panels. So, I have the Scramble artwork file sitting here, that needs to be separated and everything should print ready, scaled and everything.
I believe Chris Moore bought Jason's Berzerk control panel films, but I think that those films are the only ones Jason sold because he probably figured that to date, 3-4 runs of Berzerk screened metal control panels have been made and that puppy should be tapped. However, if there ever is a need to do these Scramble control panels again, I imagine that a better route than using my files might be to contact Jason Fowler because he should still have the these artwork films.
Here are some similar arcade posts
If you enjoyed this post, please consider to leave a comment or subscribe to the feed and get future articles delivered to your feed reader.