Got a nice surprise sitting in my email when I got in last night to check. Rich just got the films back for the Agent X kickplate artwork for the complete package he is printing for Rick Ford. It was tremendous to see a final printed piece of arcade artwork in the Professor Pacman control panels, but to see this artwork is even more exciting.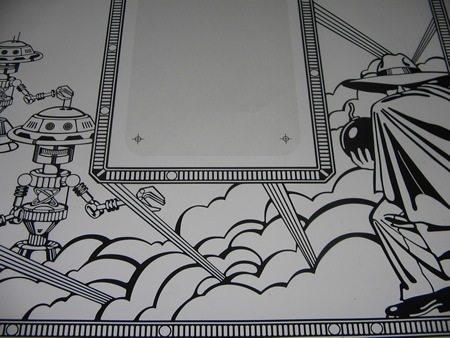 I have a real passion for graphic novels and therefore often feel that black and white line art can be some of the most beautiful artwork. Uses of negative space, silhouettes and lighting effects, well illustrated line artwork can be dramatic and stunning. Any normal person can, at first blush, tell whether the composition of a piece works or not by whether they can tell what is going on in the scene.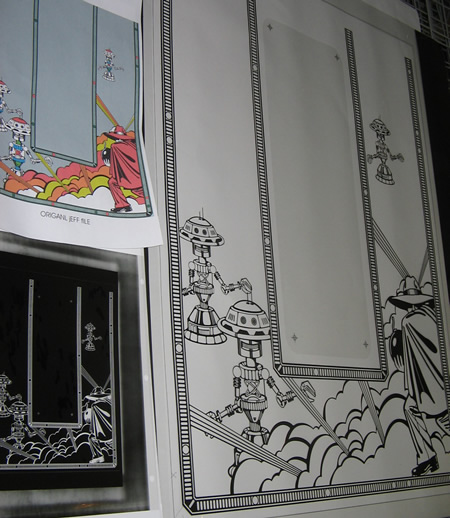 Now, Agent X is hardly a graphic novel, and doesn't have the dramatic lighting, but the style is very similar to flat color comic books, especially the characters. Therefore, to see these black and white films is just breathtaking for me personally.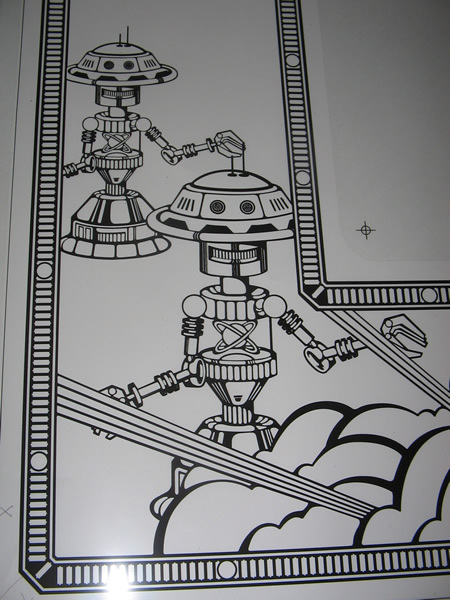 Prepping the artwork to then be sent out for production into film positives that would be considered 'oversize' can be a long piece of the process. The films for the Agent X / Cloak & Dagger sideart are done, and so are the kickplate, so I would expect to see some of the vinyl arcade prints getting cranked out any time now.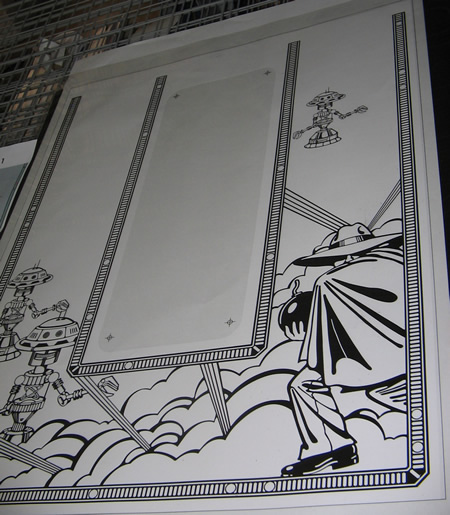 Thanks again to Rich for the update. Remember, if you don't have a printer yet for your arcade reproductions, you will want to look up Rich at Thisoldgame.com

You got it here first, exclusive content about the Atari Agent X / Cloak and Dagger artwork films and printing progress at Rotheblog.com.
Here are some similar arcade posts
If you enjoyed this post, please consider to leave a comment or subscribe to the feed and get future articles delivered to your feed reader.