As of my last writing, my arcade game blog had just crossed the 20,000+ monthly unique visitor plateau. Though, I knew as of that writing that I was going through a tremendous growth spike, I just never would have guessed just how high it would go.
Thanks to the second highest grossing movie of all time
I may be in the wrong blog interest group. I want to personally thank The Dark Knight for being such an awesome movie, and for grossing so much money. I would say that of my 600% increase in traffic, 400% of it was due to that one movie. My best month stretch was from July 24th – August 23rd, just take a look at the bandwidth transfer for July according to AwStats!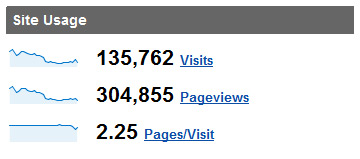 Movies are a little more universal than arcade games. Just a little 😉 But when you have a movie with such an extended buzz it will permeate even further into modern culture. That is probably why you see so many blogs dedicated to movie news.
Hey, I don't mind the extra traffic for a little while. I have seen my monthly interested visitors sustain an increase of 30% over the last month+.
Thanks again to all of the users who email me, give me ideas, give me tips and, best of all, give me arcade related news to write about.
For all of you new visitors out there, make yourself heard. Leave a comment, drop me a line and get involved in what should be on this arcade game blog.
Thanks again.
Here are some similar arcade posts
If you enjoyed this post, please consider to leave a comment or subscribe to the feed and get future articles delivered to your feed reader.