It's late and I am beat after a 5:45 start to the day. But I thought I would post a short note now that it is 2:15 am about some of the arcade game results from the Super Auction at Pinball Expo 2008.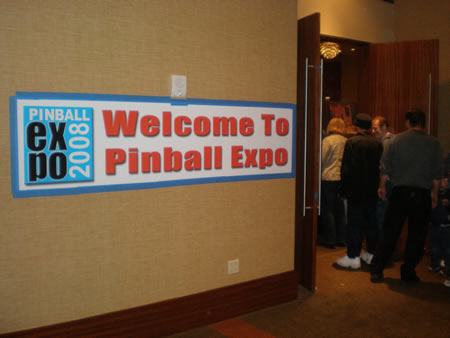 Prices for arcade / video games at the Expo were very good. There was a fairly nice Ms. Pac-man cabaret that went for $225 and a weathered Pac-man that went for $200.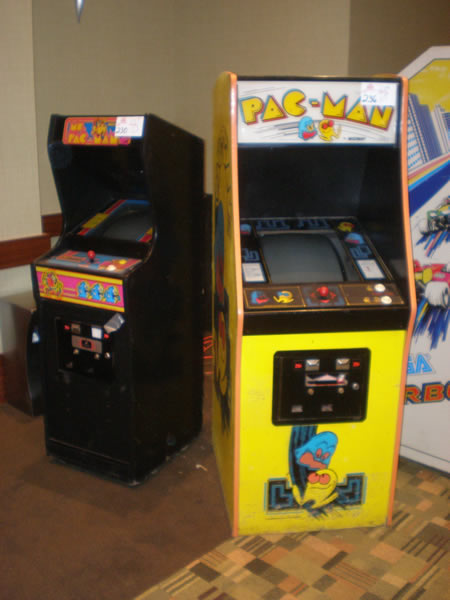 This Kangaroo has some scratches in the cabinet and the color was a little off, but it brought in $150, which isn't bad, probably isn't an amazing steal either.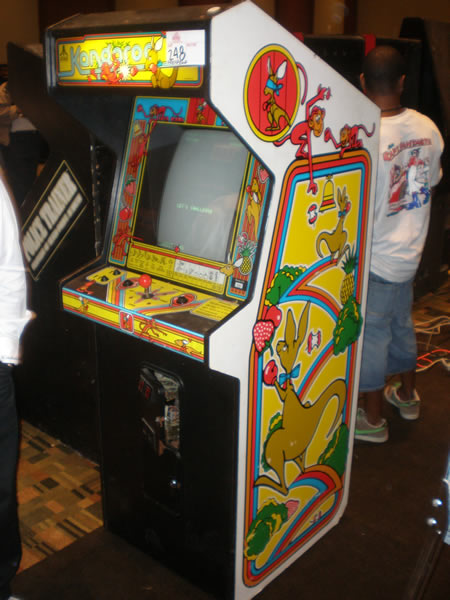 And I also know that there was a Monopoly pinball that someone snatched up for only $1700 and this Batman pinball sold for $900.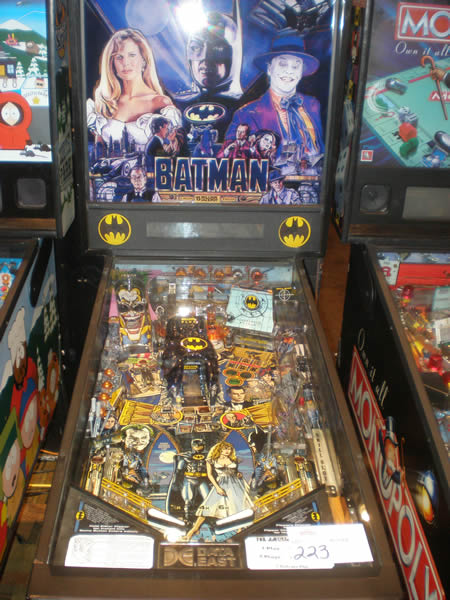 I have photos of all of the arcade games from the Super Auction, and most of them have the prices written on top so hopefully I can get those posted and shared soon.
Here are some similar arcade posts
If you enjoyed this post, please consider to leave a comment or subscribe to the feed and get future articles delivered to your feed reader.