At the Klov.com forums, if you want to show an image in a post, you have to host it somewhere externally. This means, if you don't pay for webspace, you have to sign up for a Photobucket account, or some other online storage and link to an image externally. This also means you have to fuddle with BB Code (Stupid version of HTML, why not just use HTML?) and you also may have to do some resizing.
I don't know if this was purposeful, to save space on the server. That would make sense. But based on how truly crappy UBBThreads is as a forum software my guess is that this is default MO. At CoinOpSpace – My arcade forum and social network, you click a button to upload a photo, and you're done. The way mom intended it.
Usability vs. Cost
If Klov.com did set up their forum to not store images to save space, that's fine. That's a decision you make. But it certainly makes it difficult for the user to have to take all those extra steps just to include an image in a simple post. I hand it to the Klov guys, they just deal with it graciously. Hats off.
Here's a screenshot using the CoinOpSpace.com forums;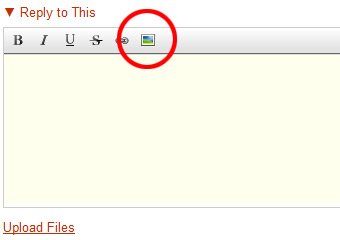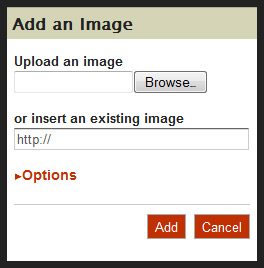 Hit reply, choose your image, and you're done. No separate screen either to load up, a nice little AJAX window loads on top of the current post to make your upload that much faster. Ning software sizes the image for you, and inserts real HTML, not BBCode crap that you can then easily position your image center, left, or right. If you post a lot of images of your project arcade games, or items for sale, using CoinOpSpace.com can save you a ton of time. And headache.
Here are some similar arcade posts
If you enjoyed this post, please consider to leave a comment or subscribe to the feed and get future articles delivered to your feed reader.