Does anyone know about this one? I know Maneaters are hard to come by, but have the roms from a working PCB ever been dumped from this game? Does someone have a link to where they are hosted online? I have searched some of the more predominant Mame rom websites and didn't see anything at first blush.
The fiberglass cabinet is amazing, if you've never seen a Maneater you're in for a treat. Here is a photo from a recent eBay auction and the flyer. One of those games you wish you had just as a talking piece, but figure the gameplay is pretty crappy.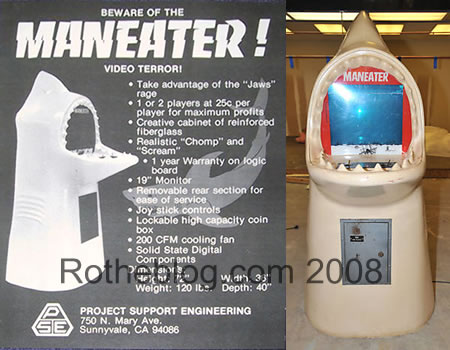 Here are some similar arcade posts
If you enjoyed this post, please consider to leave a comment or subscribe to the feed and get future articles delivered to your feed reader.