It's been just about a month since Troy Akey's party in Chicago. Like everyone else, I was blown away by his collection of immaculate games. There was one game in particular that was most noteworthy to me, his NIB (New In Box) Atari Football. If you don't already know, Troy got his Atari Football from that old abandoned Time Travel warehouse in Canada.
Photos from Troy Akey's arcade party
As I said, Troy Akey has an amazing gameroom and there are a ton of photos that have already been posted in the original Chicago game party announcement on Klov, day after party thread, and a post about "Takeman's" arcade game party on Tokens Only.
I don't know how Troy got each and every one of his other games and each of the associated stories behind their acquisition and restoration, God knows if he ran a website about his gameroom it would be insightful. But the Atari Football in particular was a little piece of history that I got to see in person. Don't know about the Greatest Arcade Game Discovery of All Time – John's Jukes & the Time Travel warehouse story? Well, hopefully early next week I will finish a piece that talks all about the amazing find that included 6 floor of games a percentage of which where new in box games that have long since been sold and made their way into the hands of collectors.
The NIB Atari Football Story
The story Troy related to Chris and I was pretty standard. Troy had seen the Atari Football as one of the many games from the Time Travel warehouse that was for sale and inquired about it. He got a response that there was a monitor problem and "You can have it repaired fairly easily".
But Troy said basically, if I am buying a NIB arcade game, it had better be working when it gets here. Troy is more than skilled to fix it himself but like most experienced collectors, you get to a point where you hardly need one more project.
I missed part of the story about the fact that the green monitor overlay didn't come in the game and he had to acquire that separately and the searching and terminology he had to learn to find the right thing. But hearing how much he paid for the Atari Football really shocked me, knowing that it was still in the box and knowing what some of the asking prices on the other arcade games were ($1,000-$2,000 without shipping). Seems like he got a great deal on it for the popularity of the game.
Photos of the Atari Football
Here is a photo from the webpage about the Time Travel warehouse, this photo is of one of a couple of used Atari Footballs, not the game Troy actually bought. Maybe some of the NIB games were left out.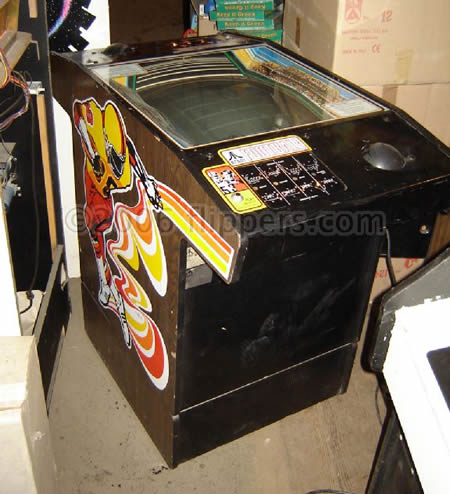 And here are photos showing one of the many jewel in Troy's collection. Look at the color, look at the artwork especially around the trackball, and obviously, check out the condition of the cabinet.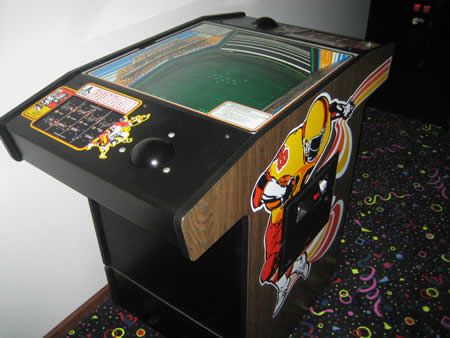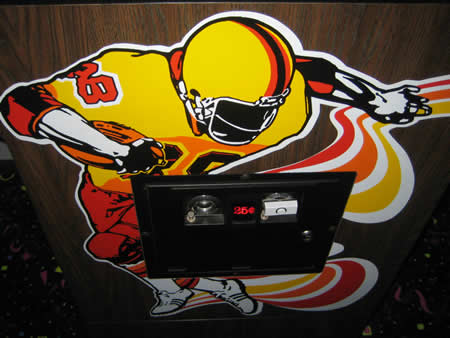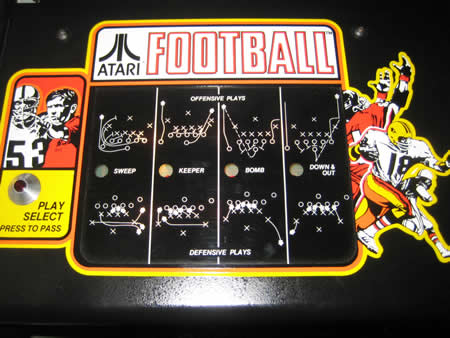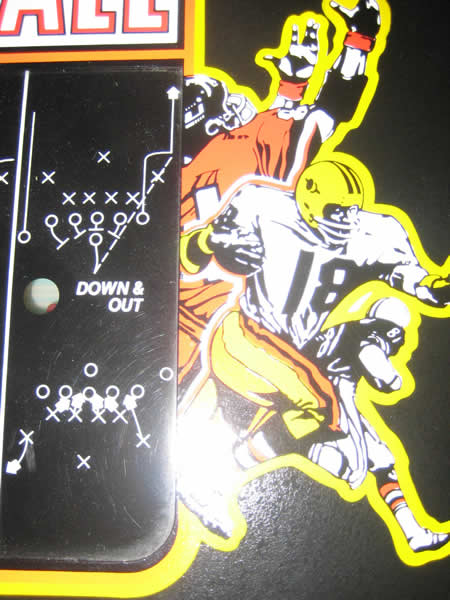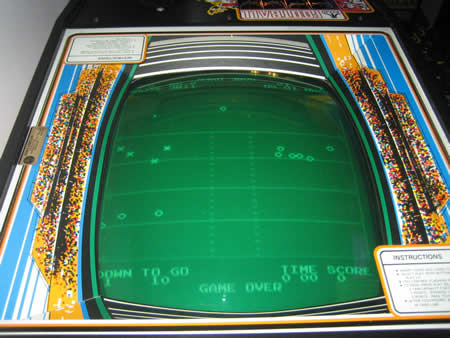 Final Notes
I think there will be two short stories bringing this Time Travel warehouse back to light. The first will be the photos and the sheer amount of NIB games and the second will be the crazy comparison to a NIB photo of a Universal game to one from today. The ones out of box are white, really contrasted how dirty those games got over time.
I know Rich Ford has 3-5 games from this warehouse, I would be curious to know who has some of the other games. There is a Make Trax for sale out west that I think is from this warehouse, and I know some got shipped overseas.
If you know someone who got a game from this warehouse, used or NIB, leave a comment here or on the post that is coming in a day or two on the Time Travel story itself.
Here are some similar arcade posts
If you enjoyed this post, please consider to leave a comment or subscribe to the feed and get future articles delivered to your feed reader.