As I write a separate post on the Star Wars Yoke overlay, I figured I might be best served to break out these photos into a separate, short post.
All of the pieces of artwork for the coveted Atari cockpit are here inside and out, including the scaled down artwork for the side of the cabinet and the marquee backglass. I don't see the piece for Darth Vader, the largest piece of artwork for the cockpit, but I'm sure it's there.
Eventually the Star Wars Cockpit artwork will be reproduced
But who knows when. Initial estimates for a full artwork package will be in the range of $200-$250 total. For now, just enjoy lookin' at the films and dreaming.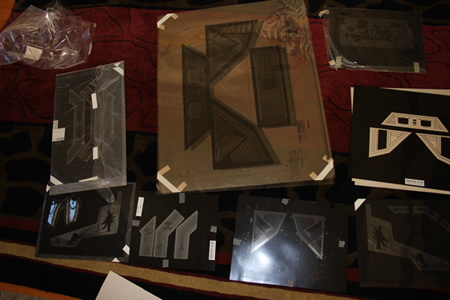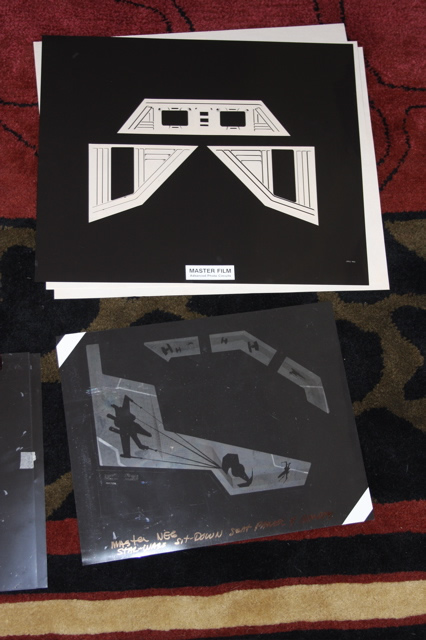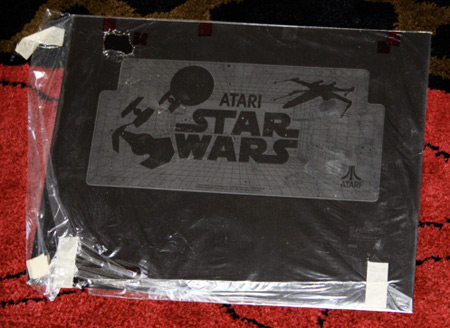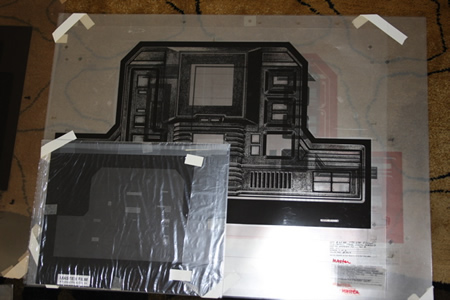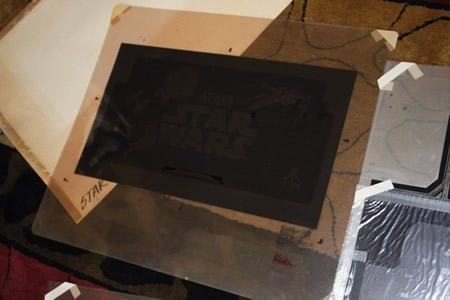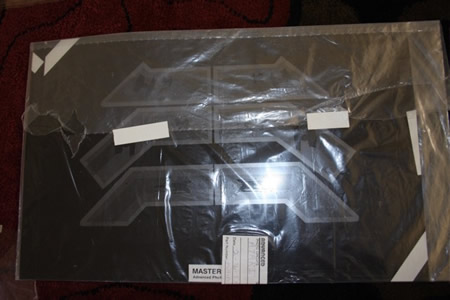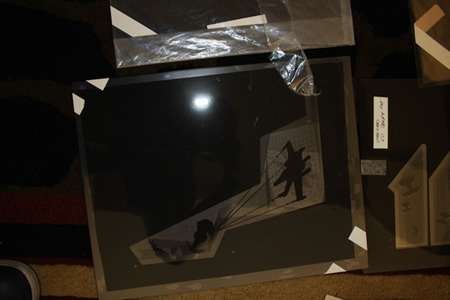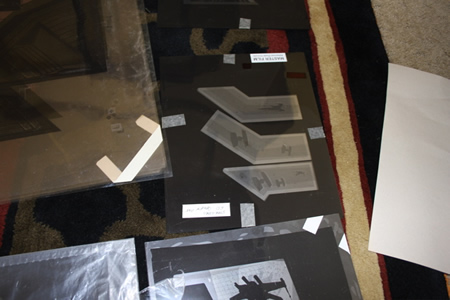 ~Update 12.16.08
Below is a photo of the sideart film showing Darth Vader. A link to this post is now on the Star Wars arcade game – Resources and information page.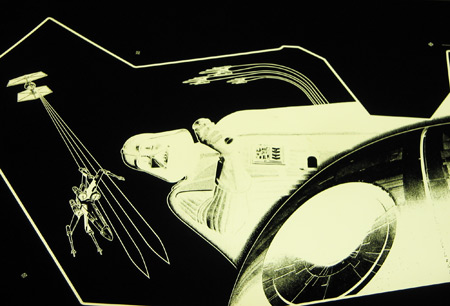 Here are some similar arcade posts
If you enjoyed this post, please consider to leave a comment or subscribe to the feed and get future articles delivered to your feed reader.