I cranked through this Mad Planets artwork this week, knowing the end of the week and weekend would be busy busy and after a little hiatus since my last vector project in the Rally-X control panel, I was in the zone to finish this bezel. I am really pumped, the artwork was pretty tedious in portions and I'm happy to have it finished and ready for the next piece.
Goodbye Mad Planets Moon and Ship
Here's an image of the final artwork. The ship with the blue texture about killed me. I thought I would have about a half hour left tonight so I would just finish it. I think all of the final touches and checking took me over an hour and a half.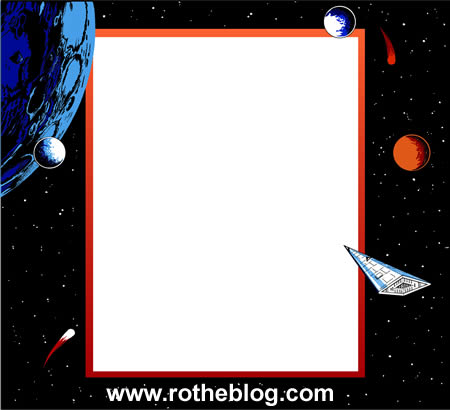 Here is a comparison detail shot of the Mad Planets blue moon;
And the ship, the two most detailed areas that took the most time.

I will be checking the artwork over again with all of the details before calling it 'final – final', there may be some small details not right, a dot or two in the wrong stacking order, but 99.9% of the artwork is done and right. As you'll see, color matching would need to take place as well.
Tracing can be enjoying, but a night like this makes me appreciate the focus and attention to detail of the Mame team who continue to vector every bezel that exists. So many of these bezels are have a similar level of detail. Blah.
Onto the Mad Planets lower artwork below the control panel.
Update 4.3.10 – For those that haven't done any research about Gottlieb, it might be time. The artwork for this Mad Planets piece could in theory be printed at any time. But you know the reasons preventing it from being mass printed. I only prepped it for making my own from scratch Mad Planets, and I ended up finding a complete one instead.
Here are some similar arcade posts
If you enjoyed this post, please consider to leave a comment or subscribe to the feed and get future articles delivered to your feed reader.