Yet again, talk of that rare white Mr. Do! arcade cabinet came up this weekend. Someone forwarded me a link for a strange looking Popeye conversion that has what appears to be some Jungle King / Jungle Hunt artwork but the interesting thing is that, while the bezel and marquee are Popeye, the control panel and kickplate artwork look just like the white Mr. Do!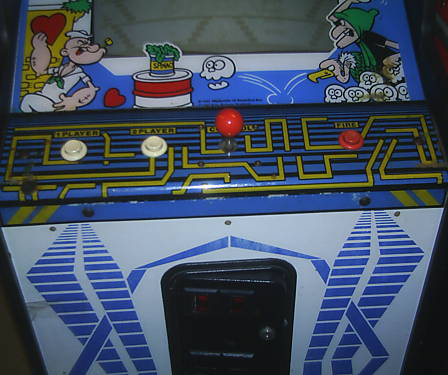 Mr. Do!, Ladybug and now Jungle King
Three different games now, it wasn't too long ago that I came across some photos of a strange looking Ladybug arcade cabinet that had painted artwork that was very similar to the white Mr. Do! Now there is this Jungle King, and while the artwork looks similar in color pallette / saturation the illustration itself doesn't appear to have any similarities to the other instances.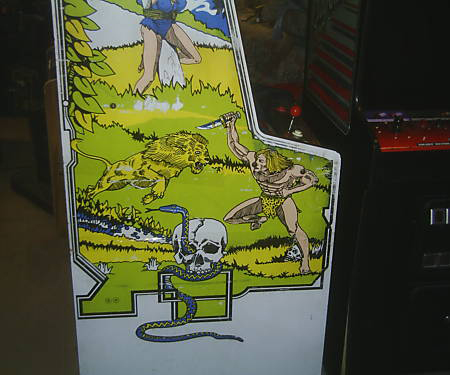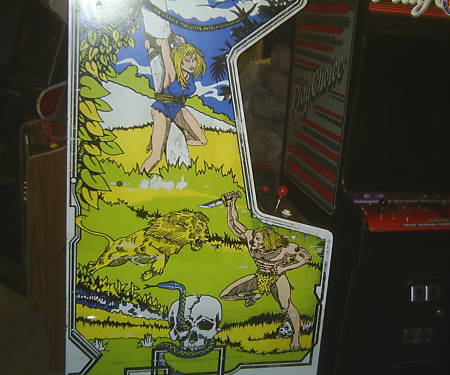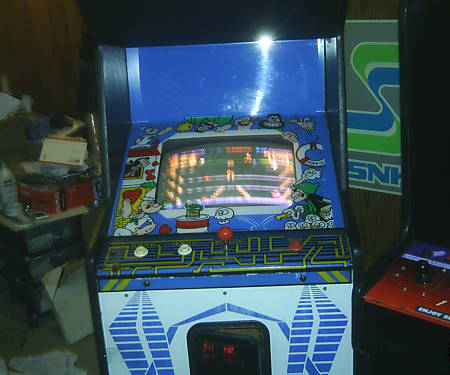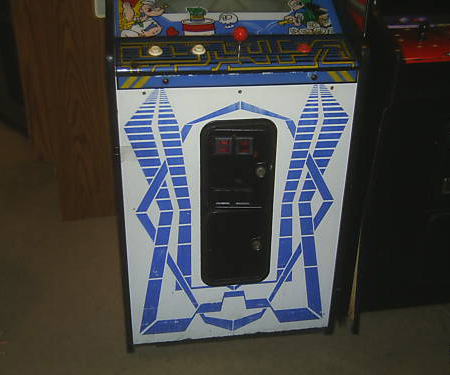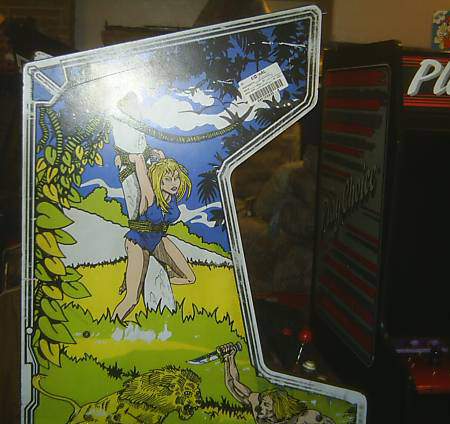 Bootleg? It would seem possible that there was a group of games that were licensed overseas but I have heard a number of claims of many of those Mr. Do!'s in the New York area. That doesn't rule out an overseas license, but would seem as though it was probably more of a local distribution.
Over time I have theorized on who might have produced these licensed arcade cabinets, trying to find out any information, any source to lead me to the original producer. From Zaccaria and Gleeb, to Orca and Falcon but so far nothing. Hopefully after seeing yet another instance someone may have seen a flyer somewhere along the line for this Jungle King, or maybe someone else has just seen one of these before somewhere in the US.
The Jungle King is up for auction on eBay along with a number of other games (seller name 'classicarcadegamecollector') that I have never heard of before as dedicated cabinets or weird conversions. It would appear that either this guy is another big collector in the PA area, well known or not. I even looked briefly at another one of the games he has for sale, 'Portman' and their manufacturer – Nova Game Ltd, but the other listed games didn't look anything like this Jungle King, so the search continues.
Update July 2013
This game is actually called Jungle Prowl. None of the photos I had showed the marquee, but here is another photo of the machine that has popped up from a Winston Salem auction years ago.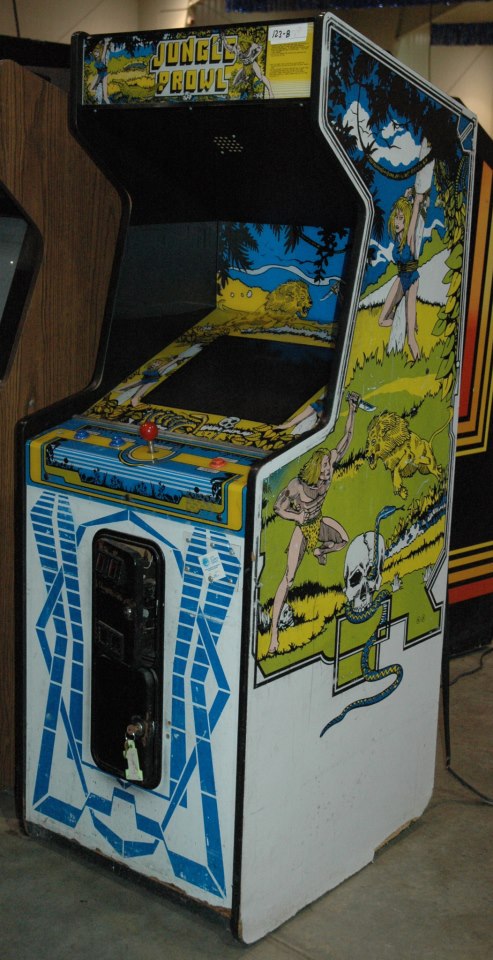 If you have any information, any at all would be very helpful if you stumble across this post…
Here are some similar arcade posts
If you enjoyed this post, please consider to leave a comment or subscribe to the feed and get future articles delivered to your feed reader.