Over Christmas I had time that I was able to vectorize the Rally-X control panel overlay artwork. I knew that once school started, I probably wouldn't get back to the color separations until May. Instead, I finished them this week knowing that there were probably a couple of other pieces that I'd like to do in that downtime.
Rally X control panel overlay artwork
Like I had said in January, the artwork is really simple beyond the car. Hence, the color seps aren't much to look at for this overlay;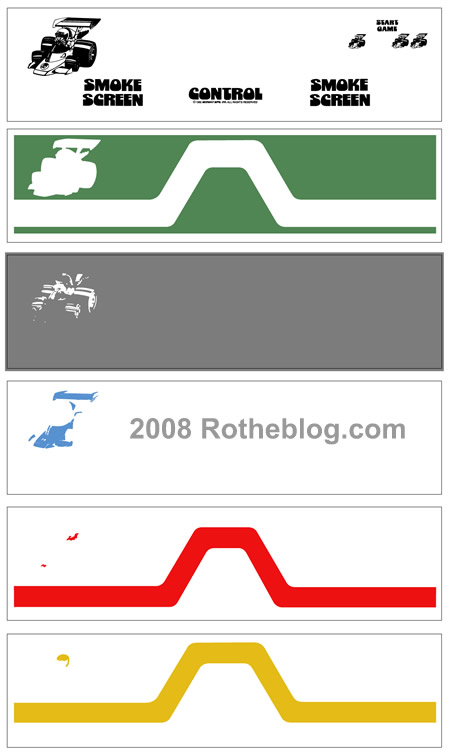 The artwork is finished, and has been sent off to Rich Lint. He's got it now, and has put this overlay into the que. I don't know when it will actually be printed, but will post on this arcade game blog when I know more. If you have any questions about reproduction date, direct those to Rich at Thisoldgame.com.
Here are some similar arcade posts
If you enjoyed this post, please consider to leave a comment or subscribe to the feed and get future articles delivered to your feed reader.