Just over a week and a half ago a Star Wars cockpit glass marquee sold on ebay for $182.50! Wow. Quite a bit of demand for an original piece of glass in great condition. With shipping that is over $200.00 for this one piece of artwork. Wonder if the winner saw my post about the Star Wars films and that eventually these pieces will be reproduced.
Let's refresh on what that Cockpit backglass looked like.
Here is a screen from the eBay auction for that Star Wars cockpit glass that QuarterArcade.com was selling. No doubt Anthony's reputation and feedback bumped up the price on this one;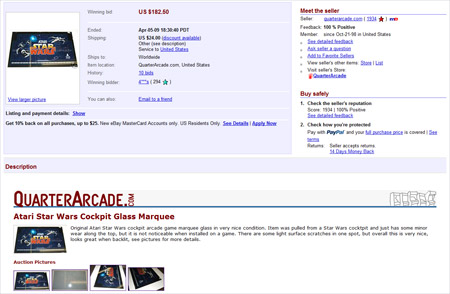 The artwork on this glass was still in awesome shape, and I imagine that is pretty rare. The little bit of flaking was just on the edges which would be covered when inserted;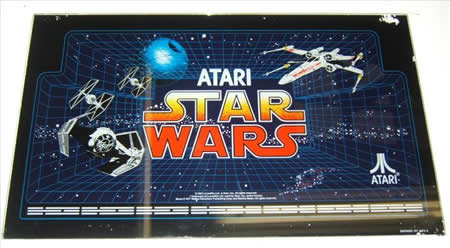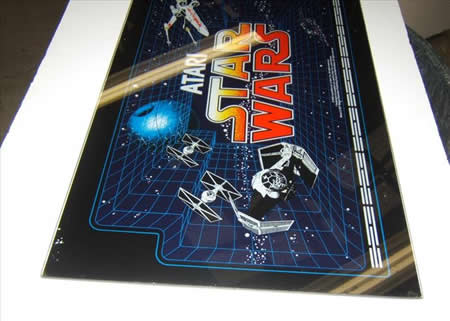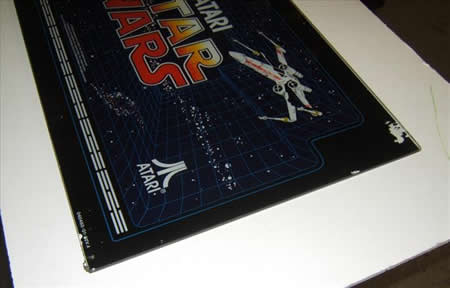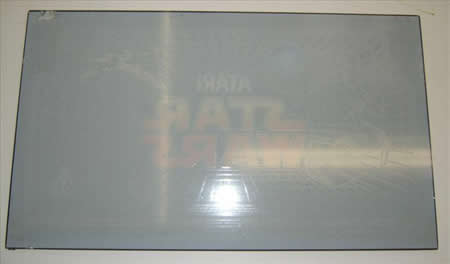 There are a number of Atari Star Wars cockpit owners out there. What is normally the problem with these backglasses? Are they usually faded? Flaking?
How much does that mean This Old Game should sell the repros for? If Phoenix Arcade was selling Mappy marquees, which are around the same size, for about $95 (if memory serves me), does that mean that the Star Wars backglasses should sell for around $135 a pop, even if they are plexi?
The marquees won't be super easy to reproduce. They're a little bit of a bigger size, but more importantly there are five screens for color (Thanks to Rich for supplying the photos);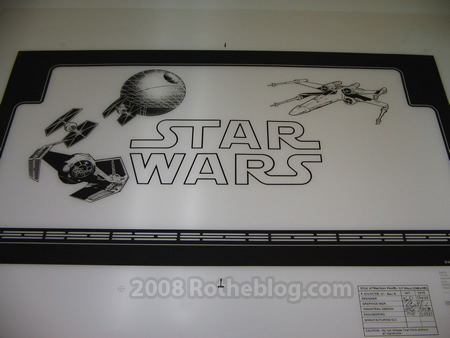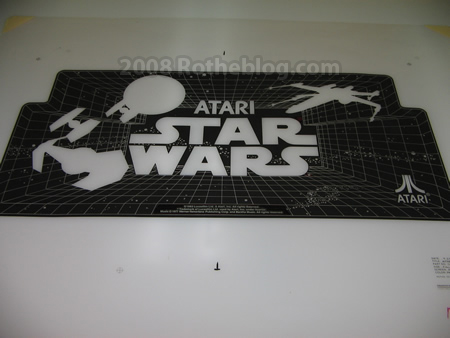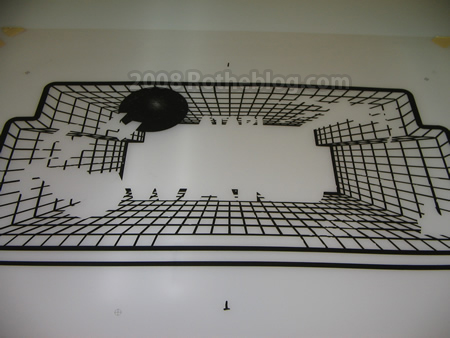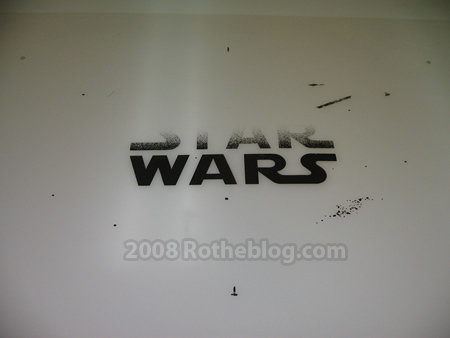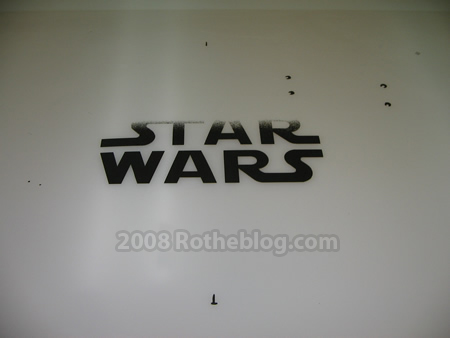 Rich always does great work, if you aren't familiar and want a contextually similar piece of artwork to compare, take a look at the Star Wars yoke overlays that he produced that had never been done correctly. They're beautiful. Check out the video of the overlays getting diecut.
If you missed out on this SW Cockpit auction
Don't worry, be patient, these back glasses will be here sooner than later, probably a little bit later if not towards the end of the year (guess). Additionally, if you are looking to find other artwork, visit the Star Wars arcade game page for other resources on cabinet art, restoration, and repair.
Star Wars owners, tell me, is this piece of artwork the hardest to come by used? Or why in the heck was the final bid on this item so high?
Here are some similar arcade posts
If you enjoyed this post, please consider to leave a comment or subscribe to the feed and get future articles delivered to your feed reader.