Somehow in the span of a month I managed to double the size of my arcade, the only problem was all of the machines were in Chicago. In March and April I found a Mad Planets for $50, my white Mr. Do! and another game that I hope to be sharing about by Sunday and somehow I had to get them back home.
Friday night relaxation – In a Sinistar cockpit?
Planning a trip to Chicago is always a complicated venture for me. I try to squeeze a lot into a reasonable amount of time, and then life takes over and the duration is shortened, but the amount of things to do stays the same.
About a month and a half back I had sold my empty Pac-man cabinet to a collector in Chicago. I was bringing that cabinet with me as well as the Flight 2000 from my pinball Craigslist purchase. Add in a number of other arcade parts and boards I quickly filled the F150 I was borrowing for the weekend.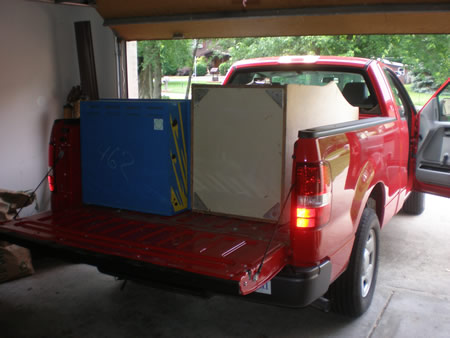 Friday night we planned to just relax, have some dinner and make a trip out to see another collector. Last July when I was up in Chicago picking up my Universal Mr. Do! I had tried to get in touch with Jason V. Jason owns a Sinistar Cockpit and I really wanted to try it out in person.
Ah, Murphy's Law. Chris and I arrived at Jason's place west of the city and the Sinistar was showing garbage and ROM errors. If at first, the saying goes….after about 30 power ups and power downs the game magically fired up! I hate to say it, playing the upright Sinistar doesn't hold a candle to the Cockpit. I don't know if this is true of all cockpit games, but it is so immersive inside that cabinet, I kind of wish these classic games had the ability to incorporate some feedback from the game play like most modern games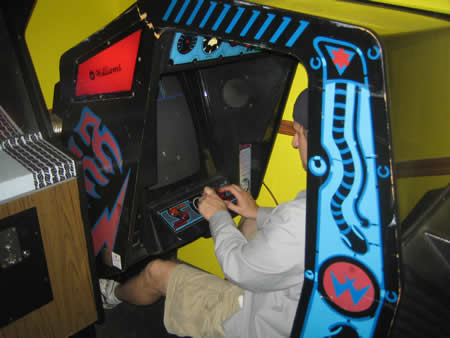 It would take an act of the almighty to get a Cockpit in my home, but someday when I make my millions right 😉 It was cool to see Jason's setup, pretty simple, but easily accessible right there on the main floor. Jason's also got a couple of items in the garage, a Red Baron cockpit that he says he'd be willing to sell for pretty cheap, and a Afterburner cockpit that he and one other guy unloaded off a truck by themselves! Hopefully next time we're by he gets a copy of Marvel vs. Capcom for his recent Candy Cab purchase.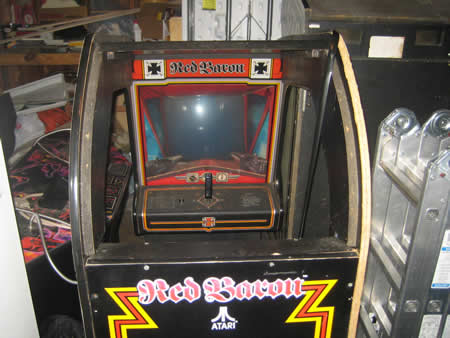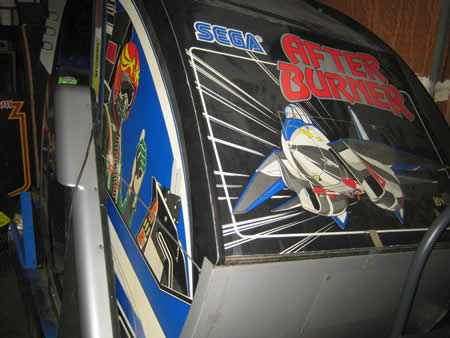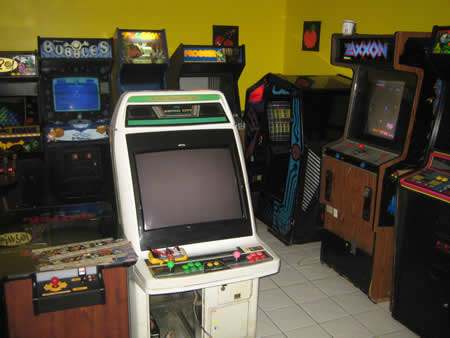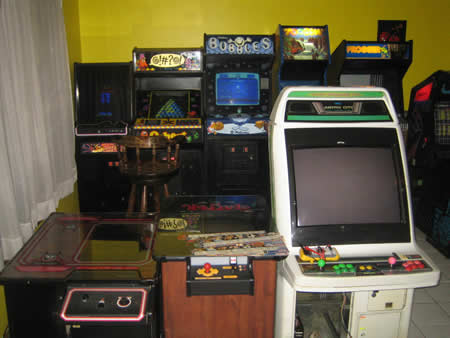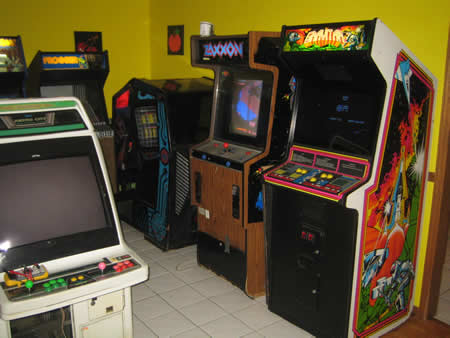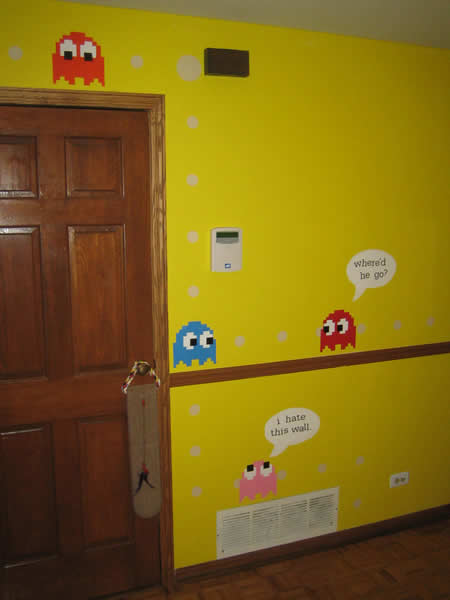 Tomorrow…setting up Flight 2000, working on the Mad Planets and of course, some Metallica Rock Band.
Here are some similar arcade posts
If you enjoyed this post, please consider to leave a comment or subscribe to the feed and get future articles delivered to your feed reader.