I had referenced this item as one of many in an old operator's box of paper, but I wanted to show it off because I thought it was a particularly nice design. The operator used the folder to store mostly flyers and some interesting notes about sales forecasting and probabilities of profits on certain machines.
Simplistic line art is beautiful
I am assuming they drew these with drafting tools, but it looks so much like something out of Illustrator. Simple drawings of different Williams machines, but by using three different colors they were able to give the drawings dimension even without varying line weights. Just a folder, but a nice promotional item none the less.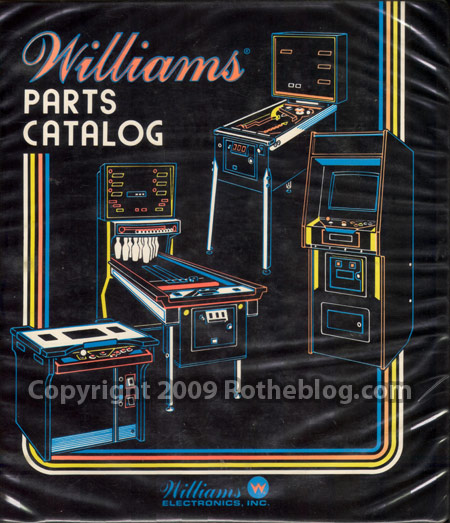 Chris already wrote about the outdoor outpost for arcade games, which was another item in this box of fun history items. I think he's planning on scanning a couple of items talking about theft protection against quarters on a string. We didn't find any flyers that Dan Hower didn't already have, but for these one off items it is kind of cool to see what sort of supporting industries and products cropped up.
Here are some similar arcade posts
If you enjoyed this post, please consider to leave a comment or subscribe to the feed and get future articles delivered to your feed reader.