Not mine. I doubt I'll ever have to worry about needing to sell off my HUO Pengo to pay for a bike. The nice thing about a HUO game is that it retains its value better during a down market. Where the average user might only be able to sell a beat up Pengo today for $200, Bill might be able to sell this Pengo for his asking price of $700-$800.
HUO Pengo in Chatham, Ontario
Bill picked up this Pengo in good old Battle Creek MI in 2007. He paid $500 for it and traveled 900 miles to pick it up. So sad that it is changing hands so soon, especially for the work to take it so far away from the general collecting populous.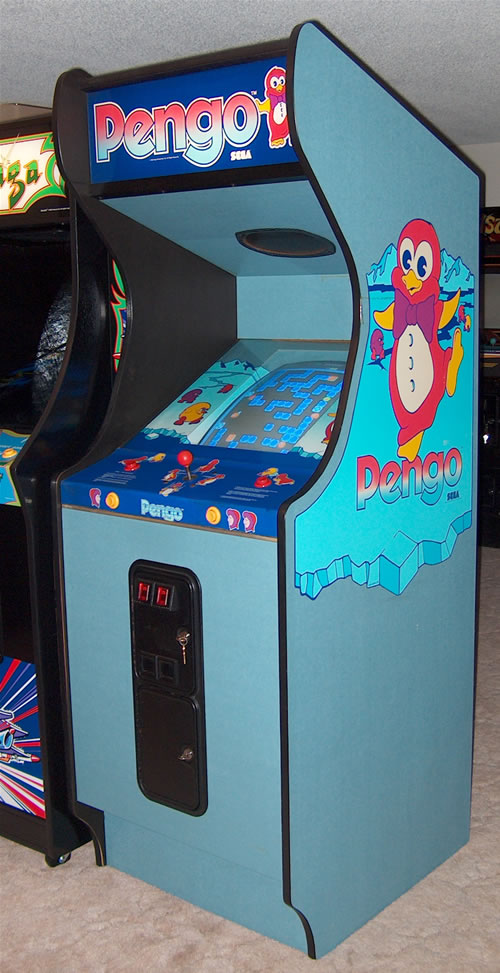 Bill is only the second owner, this Pengo also the prize from a Quaker Oats contest in 1982. Look at it, minty fresh..it looks beautiful. You can read up on Bill's website the short history and recounting of his travels to pick up the game, or if you think you are interested in purchasing Pengo, pop over to the thread on CGCC. Each of us has his own priorities. I would never trade up a one of a kind machine for a 60-1.
Here are some similar arcade posts
If you enjoyed this post, please consider to leave a comment or subscribe to the feed and get future articles delivered to your feed reader.