About a month ago I finished up a new Squirrelcart theme contract. We started the project, completing the design phase, and then waited until the new release of Squirrelcart 3.0. The theme isn't fancy, but simplistic with a touch of branding that can be expanded with growth.
Connector Distribution Corporation
Connector Distribution Corporation is a leading supplier and distributor of "Electronic Connector Technology" for Military, Aerospace and a myriad of other applications. They were looking for an affordable upgrade to the base Squirrelcart theme and cited another website as a frame of reference. The hope was a simple customization, changing colors and reducing some real estate on the landing page would make for an appealing shopping cart that sells a technical product.
Here is the referred website, and what their CDC's custom Squirrelcart theme looks like. I was hoping to wait until their launch of the new theme, but they are currently still loading product and prepping for launch.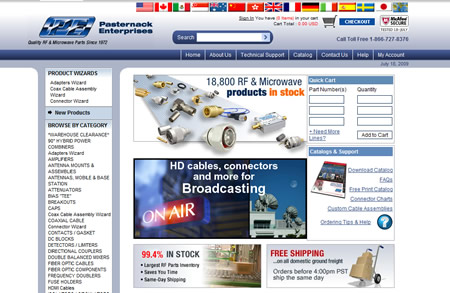 I have a number of other outstanding Squirrelcart contracts in progress, and have done work for this ecommerce package in the past. The last design I did was something dear to my heart – a custom arcade game theme for Gamestencils.com.
If you need a new theme or other development on your Squirrelcart website, drop me a line on my contact page.
Here are some similar arcade posts
If you enjoyed this post, please consider to leave a comment or subscribe to the feed and get future articles delivered to your feed reader.