It has been a long project, about 14 months total, but my Pengo overlays arrived in the mail last Saturday, along with a couple of other little items.
"Beware! I glow in the dark"
That is what the bad to the bone blacklight Sinistar shirt would say if it could sneak up behind you in a gameroom. Or in Stephen Notley's world Sinistar would design the shirt and greet you by growling Crush!
I don't have any blacklights, but by October at least I should be able to test out the beacon of glowing retro geekiness. Rather my chest and Sinistar, than my teeth! (Poor Ross)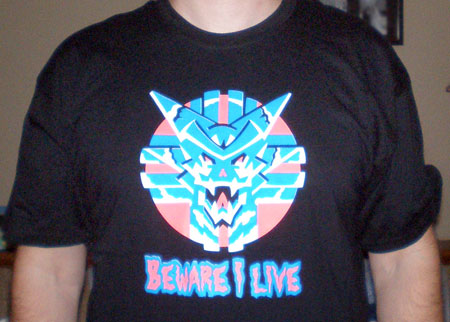 I am starting to get quite the collection of arcade themed tshirts. Of course I also got a couple of Pengo overlays, which was very satisfying to see a piece of reproduction artwork that I helped create for one of my favorite games.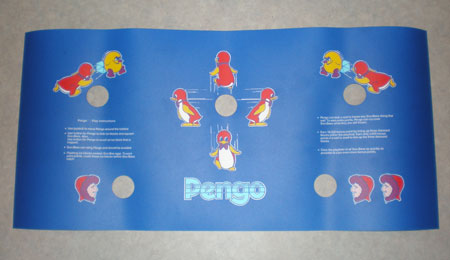 And I also got the vellum (among other things) to do the simple tracing of the Universal Mr. Do! cabinet. On the topic of glow in the dark retro gaming shirts, did anyone buy the Blacklight Berzerk t-shirt from Thisoldgame?
Have a photo of you in it glowing in the dark that you want to share? I think I'll have to get that one next.
Here are some similar arcade posts
If you enjoyed this post, please consider to leave a comment or subscribe to the feed and get future articles delivered to your feed reader.