A resourceful DJ / collector out in Fredericksburg, VA has quite the amazing photo album of arcade stuff. Many games, parts, and pieces of artwork have cycled through his hands. This past week it was a set of NOS Pole Position II sideart that sold almost immediately.
Pole Position II sideart is cool
Much cooler than the original Pole Position. Here is a photo of the set of sideart that sold in a private sale this past week;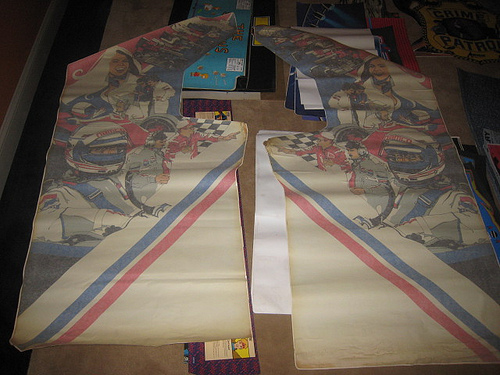 Here is the flyer for the original Pole Position;
Via Arcadeflyers.com
Blah. A couple of stripes implying race with the checkered flag design in a rounded rectangle. Certainly out of character for the great Atari illustrators. The truly 'illustrated' Pole Position II artwork blows this out of the water.
I don't hear about too many people restoring Pole Positions, I or II. Most of the time, collectors are just unloading the cabinets. Doesn't mean there is any less demand for an NOS piece of artwork though. Sounds like it sold for somewhere between $150-$225. Looks like it had some of the standard browning on the edges, but looks great otherwise, no obvious creases or anything degenerative.
More photos of Pole Position II
But back to how much more awesome the Pole Position II artwork is – here is a photo of the upright and the cockpit. If space were never a concern, I would probably look into owning the PP II cockpit, I like the game – even if it does have an ending.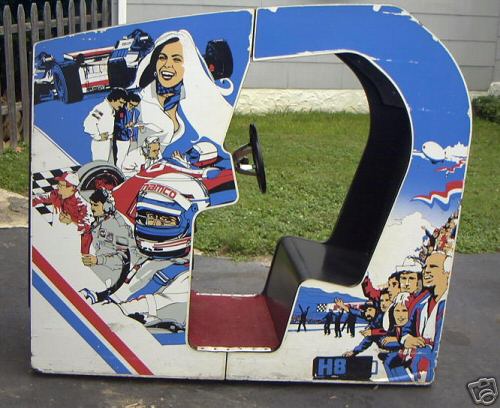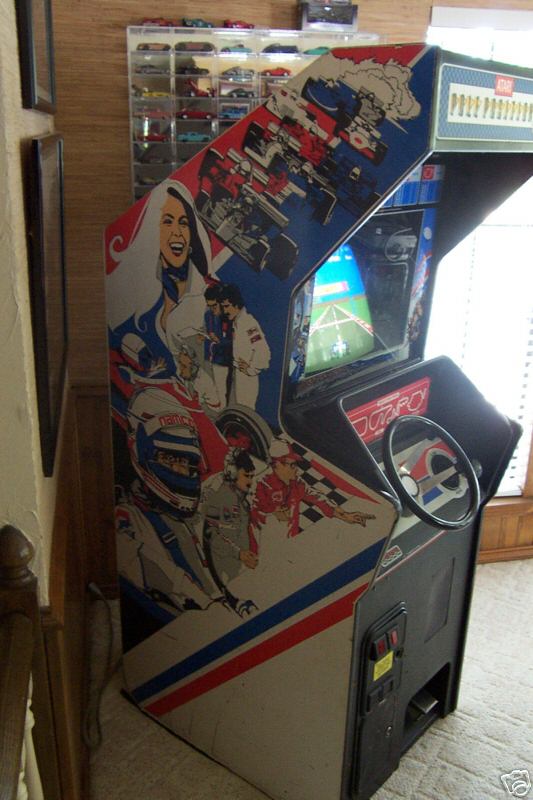 Thank you to 'DJ' for the reply via email. DJ is good, if I were an arcade / pinball collector in Virginia, he is definitely one of 'the guys' to network with.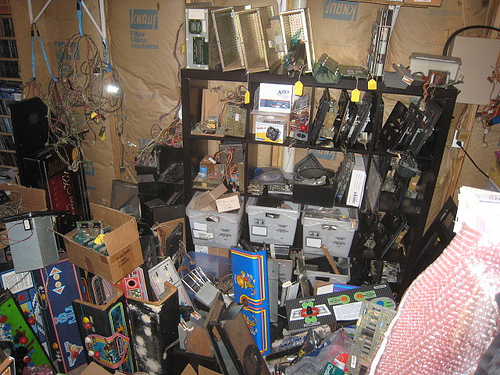 Additional Pole Position Information
I did my usual cursory searches, but if anyone has any links to old newsgroup postings for what other sets of PP II artwork have sold for, eBay auction results, or even a link about Pole Position kits, leave a comment.
Here are some similar arcade posts
If you enjoyed this post, please consider to leave a comment or subscribe to the feed and get future articles delivered to your feed reader.