Back in April I had mentioned that there was a possibility that sometime in the next year we might see some reproduction artwork for A.P.B. We only had to wait 8 months, APB sideart is now available for purchase.
Atari's APB Sideart is truly…hideous.
I think it's great that some of the arcade games that had less of a following should have reproduction available, but honestly, there aren't too many games with uglier sideart. To each their own, there are guys that love this game, including Steven as he started the vector and raster touchup on all cabinet artwork.
At some point, Steven turned over the artwork he had to Rich. Rich then wrote a blog post talking about the final touches for the A.P.B. sideart. Not only did the artwork have a ton of colors and tiny scratchy style illustration with halftones, but the artwork bleeds to the edge of the cabinet.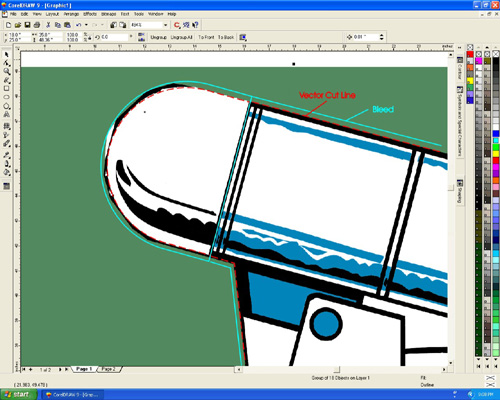 Not a really time consuming adjustment, but it still meant that the sideart lent itself best to solvent inkjet prints – which means that the artwork can be reprinted at any time, it's not a small fixed quantity like a screen print.
Get a set of APB from Thisoldgame.com
Pickup a set of sideart today if you are restoring or looking to resell an A.P.B.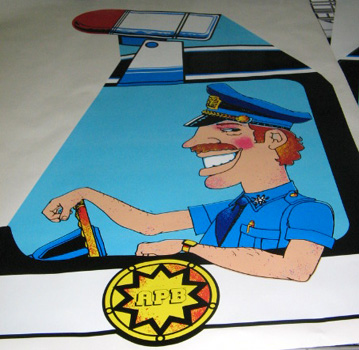 The game was drawing a lot of interest there for awhile, so now might be the perfect time before Christmas to make a flip. Buy directly from Thisoldgame.com.
If you already bought a set and applied the artwork I'd enjoy seeing the photos. Drop me a line of your game restored with the new sideart.
Here are some similar arcade posts
If you enjoyed this post, please consider to leave a comment or subscribe to the feed and get future articles delivered to your feed reader.