These test units sure don't look like much, but if you are an arcade tech they sure can save you a lot of money to try to recreate from scratch. Currently this official test unit from Williams is at $200 with four hours left. How high will it go?
Williams Board Tester for Defender, Robotron, Joust
I know of a couple of techs that have one of these units, either for Gottlieb, or Stern or whatever that usually just had to be in the right place at the right time. A board tester has such a limited appeal that there have been a number of these trashed over the years. Certainly the staying power and popularity of these 80's Williams games has been a factor in driving up the price for this thing beyond what I thought it would have gone for. Here are photos of the board testing unit with the printed Williams logo.
You are bidding on a rare Williams Factory Board Tester. Williams made these to test boards from the 80's games like Defender, Stargate, Joust, Robotron and more. The boards would mount onto the board and allow for select inputs to be made for troubleshooting. This is a rare item and still in good shape.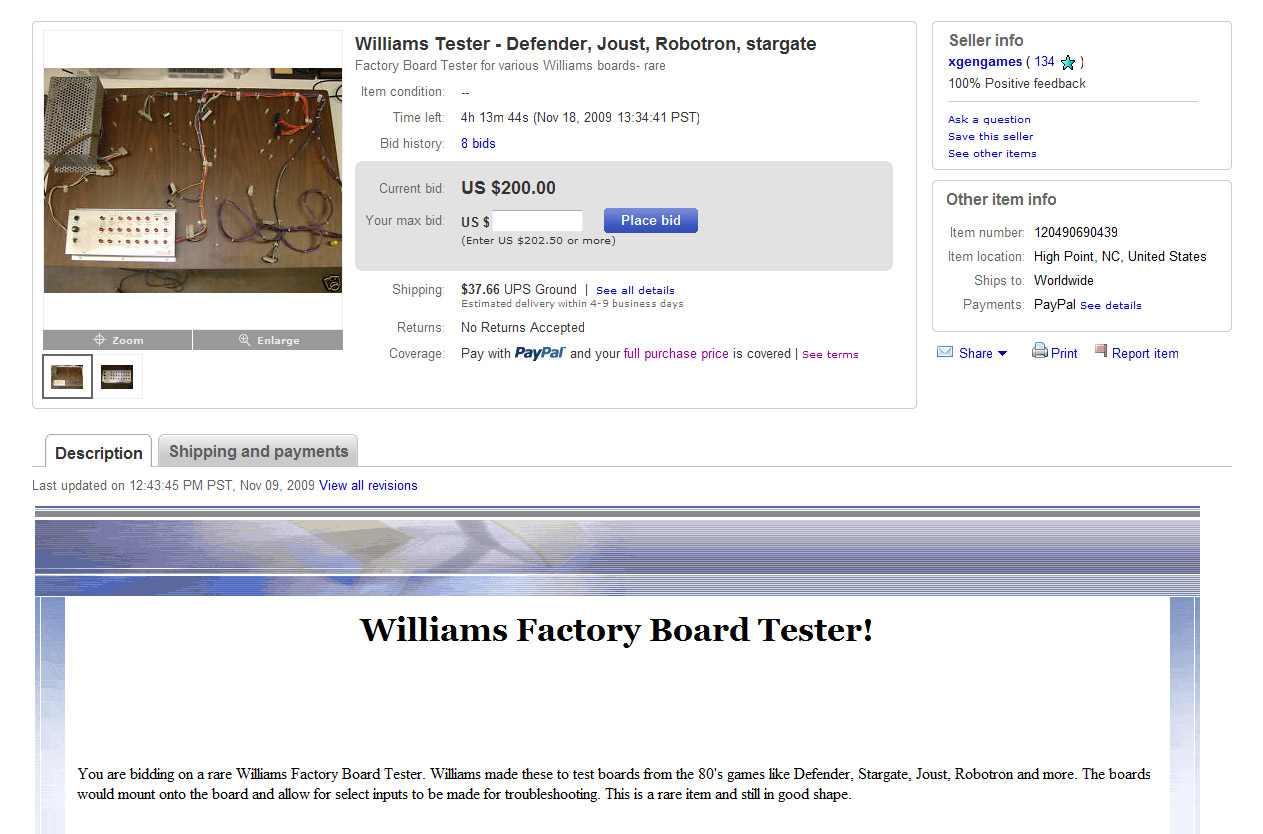 I doubt this will go much higher, I'd be surprised if it reached $250. It's a pretty simple unit, that control box has got to be a life saver for testing control functions, and looks to be something that even an average collector could use to just see if their Williams boardset works or not.
Got other photos of test units made by some of these well known manufacturers? Post a URL or send in a photo. The only other one I've written about is that Atari test station that came up for sale this past August.
Here are some similar arcade posts
If you enjoyed this post, please consider to leave a comment or subscribe to the feed and get future articles delivered to your feed reader.