It's hard as a collector to put aside the ingrained mindset of what certain classic games should look like. Recently a Galaga in a Frogger cabinet with a Willis Crystal Castles overlay sold for $170, just as much or more than both a nice looking Golden Tee / World Class Bowling sitting right next to it.
Galaga Sega Conversion Hellcade
Hellcade is the term coined for arcade game a collector thinks is some sort of crime against an original classic, or just some game that is ugly as Hell. The cabinet on this Galaga looked like pudding on the bottom, the edges smashed down and frayed out. The switch on top of the game didn't work, and there appeared to be chip rot taking place with the board, because, although you could play Galaga, all of the ships had lines through them and then explosions for the ships were just white squares.
Here is the only photo I could snap of the conversion.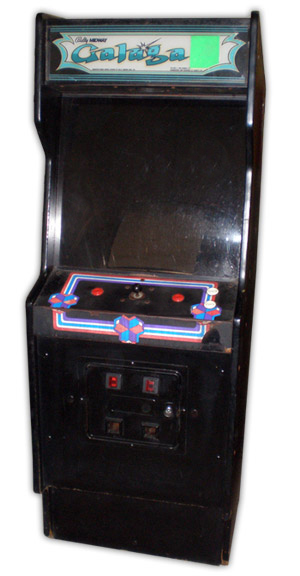 Still, $170. I was pretty shocked. I thought $125, and that would be pushing my realm of imagination. But certainly not as ugly as some of these conversions from Brent Radio's Hellcade gallery.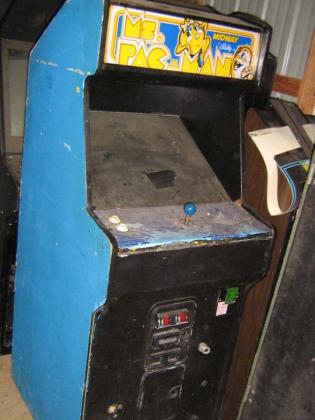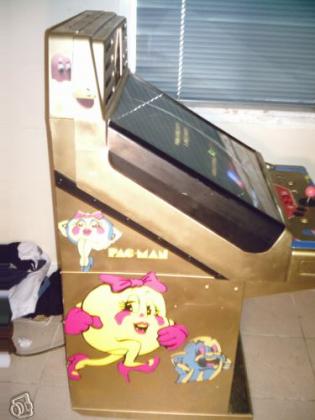 It is the holiday season coming up, and Galaga is a banner name, and if my basement was unfinished, wet, and full of rodents this item might actually spruce it up a little 🙂
Other Galaga Conversions?
I didn't look through the whole Hellcade page, maybe I missed a few. Or maybe you've got links to other terrible Galaga conversions. Drop a comment, link to a few.
Here are some similar arcade posts
If you enjoyed this post, please consider to leave a comment or subscribe to the feed and get future articles delivered to your feed reader.