I don't follow Mame news all that much, so thanks to Dan of arcadeflyers for the heads up. Apparently early next year emulation of another piece of gaming history will be available for all to play.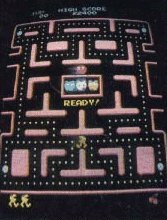 What is Crazy Otto?
Crazy Otto, which eventually became Ms. Pac-man, was GCC's pitch to Midway as a kit to go into existing Pac-man machines. If you remember we just recently spotlit the photo albums from inside the General Computer Corp facility. You can watch a little bit of GC history in this Play Value video (warning, extremely annoying narration).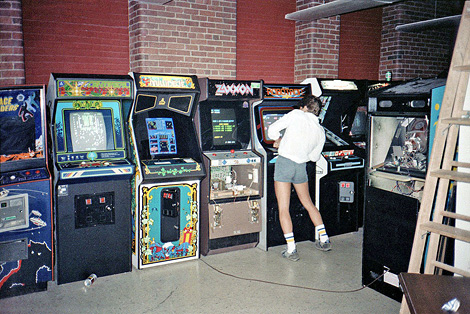 On Arcade-History there is a note that there were a couple of these Crazy Otto machines being tested on location in Boston and Chicago, probably before Doug Macrae and Kevin Curran made the pitch to give them some data in their presentation to Midway. Apparently, over the span of seven years and some consistent follow up, someone from the Mame project kept in touch with one of the GCC engineers, Steve Golson, and they now have a couple of candidates for release.
A lot of hope in the Crazy Otto thread on Mameworld for other long lost games to be available to play. I didn't realize that Data East's Manhattan was one of them, and there is a lot of talk about Ms. Gorf.
I'm just glad I'll be going to CAX this year to try out GCC's Nightmare.
Here are some similar arcade posts
If you enjoyed this post, please consider to leave a comment or subscribe to the feed and get future articles delivered to your feed reader.