Another collector here in Indianapolis picked up this working Out Run from auction just over a year ago and is now looking to regain some garage space – been there! Looking for a driving game in the midwest, you might be able to get a great deal.
The Out Run cabinet is in great condition
The huge wooden base has some dings, but the cockpit in general looks pretty awesome, check out a couple of the photos of the game, or view a couple more in the cockpit photo gallery .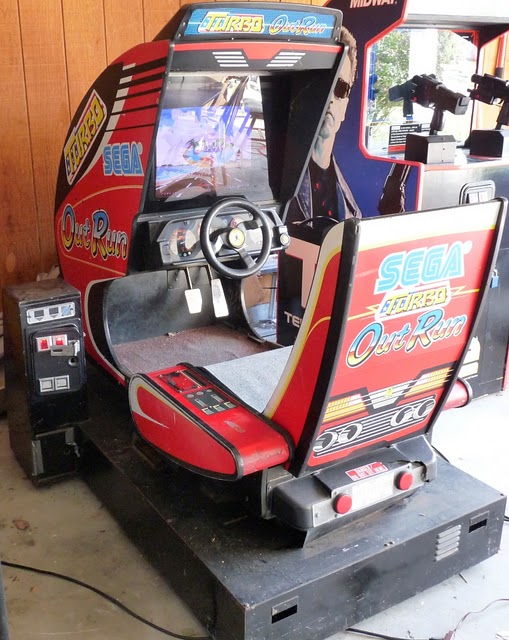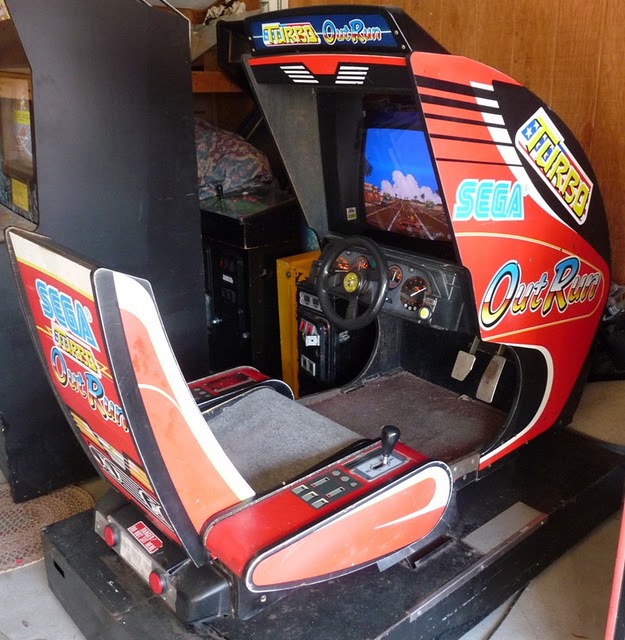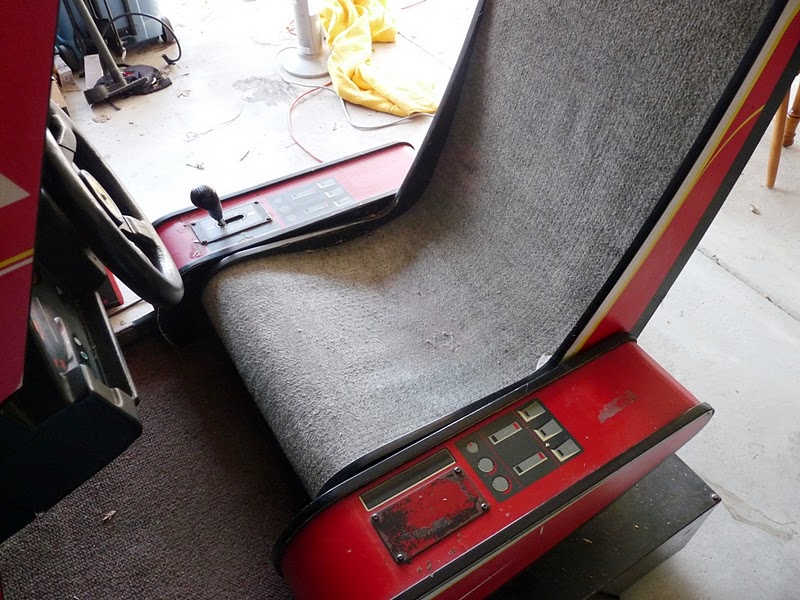 Originally he had wanted to sell this for $350, but just today dropped the price to $250 OBO, and the game works. If you are looking to buy a racing arcade game (in this case a sit down) in the surrounding states of Illinois, Michigan, Kentucky, Ohio or maybe even Tennessee, this might be a great opportunity to get a working cockpit for cheap.
Although not as big as a Sega Afterburner, you'll still need a buddy. This game is deceptively heavier than it looks. Email me if you are interested in buying the game.
Here are some similar arcade posts
If you enjoyed this post, please consider to leave a comment or subscribe to the feed and get future articles delivered to your feed reader.