Restoring the artwork on a Pac-man arcade game with stencils I am sure isn't uncommon. But in the few years I've been collecting, I can't actually say I've seen anyone re-paint a cabinet and document it online. Joe O. (Spyridon) did over this past summer and he did a heck of a job.
Pac-man stencils – More time consuming than Ms. Pac-man?
Hard to say. I'd think that the time used to lay down that 'blue speckle' would offset some of the longer durations of a Ms. Pac-man stenciling like the full cabinet artwork, laying down the yellow, etc. But certainly what Joe did must have taken longer than 60-80 hours because he restored the whole thing inside and out, down to the bolts.
The basic photo steps for stenciling your Pac-man cabinet are on Coinopspace, which links out to some additional information. Here are some photos from the restoration;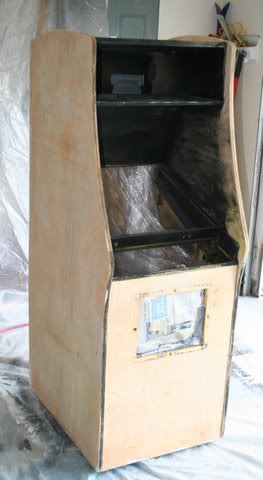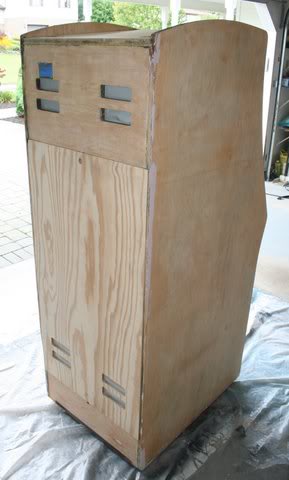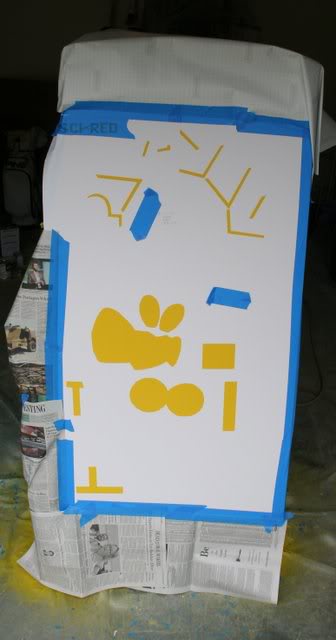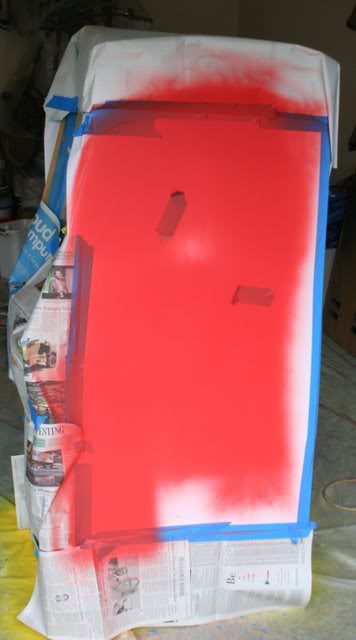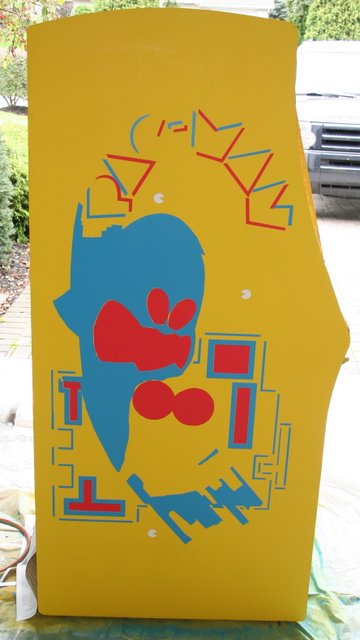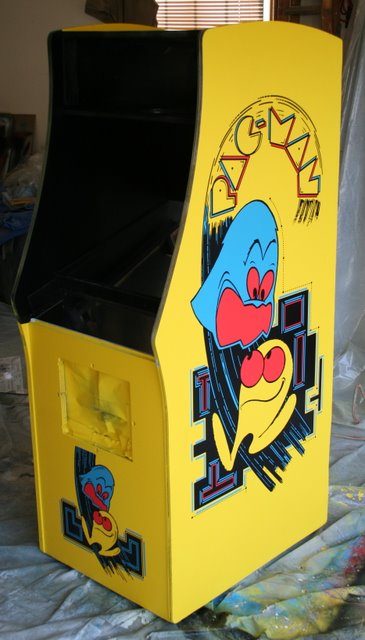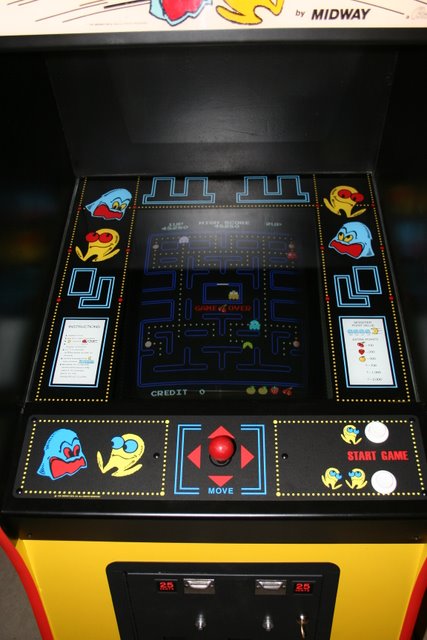 Stenciling Pac-man Tutorial
Joe certainly has the experience on every front now to advise anyone looking to restore their own Pac-man game. Again, this is not my restoration. If you've re-stenciled your Pac-man, drop a line. I'd like to know if there is any different way of doing the speckles as a thicker dot, automated, than with a toothbrush.
Here are some similar arcade posts
If you enjoyed this post, please consider to leave a comment or subscribe to the feed and get future articles delivered to your feed reader.