Just last night I got the astonishingly beautiful and well preserved NOS Frenzy control panel. Just wanted to write this short note as the beginning to the Frenzy control panel reproduction.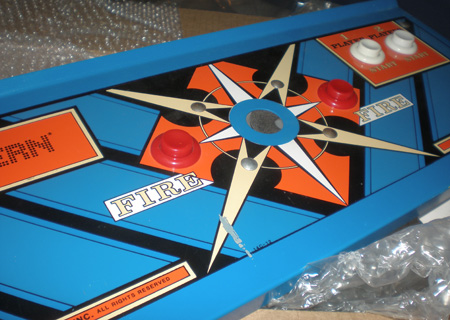 Work will be conducted as available on the weekends, I hope to have the first step of scanning this piece done very soon. Vector artwork and separations should not be too complicated. Stay posted here on Rotheblog. I will have the 'Frenzy' section under 'Artwork' online hopefully as early as tomorrow.
Here are some similar arcade posts
If you enjoyed this post, please consider to leave a comment or subscribe to the feed and get future articles delivered to your feed reader.