The following preview has been approved for all Stern lovers, and of course all Lady Gaga fans. Orange and blue so spectacular that Willy Wonka would tell you to lick the panel for flavors of orange and blueberry.
Frenzy control panel, now preserved digitally
The panel arrived last week, so now the first step in the forthcoming Frenzy control panel reproduction project, I got a chance to scan the artwork tonight and get it stitched together. Stunning.

For all of you out there getting a panel, who better to tackle the project than Chris M., who twice has printed beautiful Berzerk panels and is now running a third set. The challenge for him has been that little bend at the back of the panel. It was also for me when I went to scan it. So, I took a pair of channel locks and hand bent that piece back dow……uh, not.
To get the artwork as flat as possible I actually propped up the other side off the scanner using some books and a glass so that, although raised, the artwork was still flat and we didn't have any un-needed foreshortening.
Ok quick, side by side comparison – Lady Gaga or Frenzy Panel?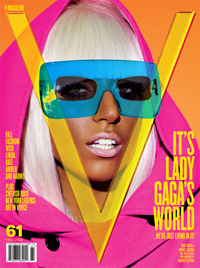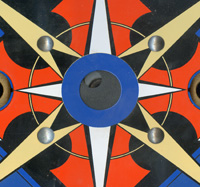 Sorry Ms. baby talk, the Frenzy panel is more freaky….freakin' awesome. Bling blingin' blingity.
More to come, hopefully as early as tomorrow.
Here are some similar arcade posts
If you enjoyed this post, please consider to leave a comment or subscribe to the feed and get future articles delivered to your feed reader.