That's right. The one and only Steve Wiebe. Steve's Donkey Kong Junior score of 1,190,400 was just verified and posted by Twin Galaxies.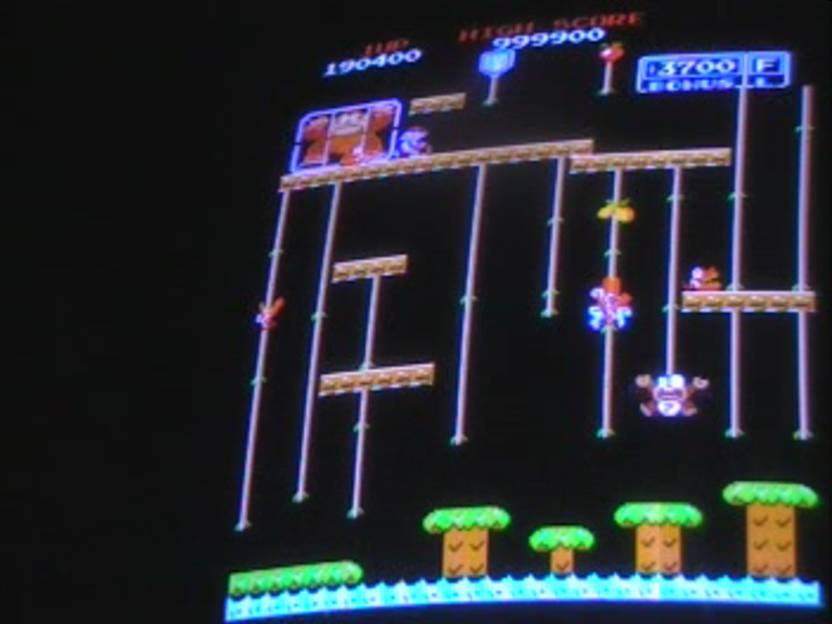 Steve has brought quite a bit of attention, relevance, and prestige to Twin Galaxies. If Billy Mitchell was considered the face, then in many respects Steve has made TG cool.
Unfortunately, that also means that more people are gunning for your score. But a little competition is healthy.
Donkey Kong Junior High Score Competition History
Steve took the Donkey Kong Junior record in April of 2009 with a score of 1,139,800. In September of 2009, Mark Kiehl beat this score by 8,000 points, at 1,147,800. Hard to believe its been almost a year already since Steve topped Donkey Kong Junior. I remember, because it was right at that same time when Steve visited Coinopspace.com for a live chat. Good to see him back on top of that game, and with a wider margin of 40,000+. Congrats Steve.
Someday, I'll buy a camera and submit a score or two to Pengo. All this chatter is definitely motivating.
Here are some similar arcade posts
If you enjoyed this post, please consider to leave a comment or subscribe to the feed and get future articles delivered to your feed reader.