"All the great arcade game reproductions have been done," is a stigma shared by our small collecting community, and for 80%-90% of the large volume 'numbers' reproductions, this is true. But what if I told you that white Nintendo t-molding had never been reproduced? White t-molding is available, but the proof is in the pudding – in this case the details, and one collector has taken charge to make sure that 'authentic' Nintendo molding is available in 2010.
Nintendo molding is flat!
The conversation concerning the authenticity of white t-molding for Nintendo has been raging forth for some time. When the topic crossed my desk several weeks ago, I smiled, maybe chuckled a little but as I saw some of the photos showing the difference in original Nintendo molding and what is available I knew – this is going to be a huge deal to arcade collectors.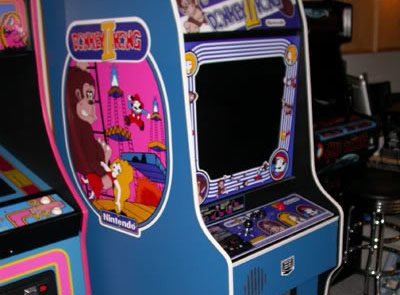 If you've been following the thread, and know that authentic Nintendo tmolding is now available, you can skip the story and find out how to purchase some today.
Otherwise, on with the story.
The murmurs of better Nintendo cabinet molding
In late 2009 this topic of reproducing more original Nintendo tmolding resurfaced. The differences were rehashed – how what is available is curved and almost crescent shaped where the original was flat and the surface had a uniform thickness. Collectors chimed in with all the typical viewpoints – That's not correct, yes it is I've been waiting for X years for this, does it really matter, it will be too expensive, etc. etc. But not until some good photos showing a nice cross comparison of the differences in the original Nintendo tmolding to today's stock did we fan the flames.
Quite the difference right? I was floored myself.
So what now? You're informed, and you would prefer to either replace the tmolding on your recently restored Nintendo cabinet or you are fueled to finally finish an outstanding project because now you have truly authentic Nintendo t-molding. Oop, forgot, someone has'ta pay for this here molding.
Nintendo tmolding numbers
Options abound online for producing t-molding, one of the most well known is Outwater. Outwater will require a minimum quantity of 5,000+ feet. 5,000 feet sounds like a lot, but even if you break that out to 2 sets of 20′ lengths (Donkey Kong and Punch Out cabinets for example), you'd only need to sell 125 sets of 40′ to recoup 'cost'. We're not talking Centuri cabinets here, we're talking Nintendo with some of the most popular games of all time including DK – thousands of cabinets. If Mikesarcade.com or Arcadeshop.com sells 10 sets of molding a month that means that at a year there is the potential to sell a similar amount and get your money back.
But 5,000 feet is still a significant outlay of capital, let alone cost to make a mold.
Who would be the facilitator?
Donnie was one of the guys fueling the dialog and he approached Dave from Ramcontrols about having the molding produced. No question Dave has skills in the fabrication department, and is a detail OCD man himself. But after no progress for two months, Bill stepped forward to investigate the feasibility, which was the best situation for everyone.
Fortunately, there is a manufacturer out there that doesn't require such a steep volume for molding, and the mold cost was very reasonable. Not only was the manufacturer willing to produce smaller volumes, but they included sample material with the cost of the mold creation – nearly 60′!.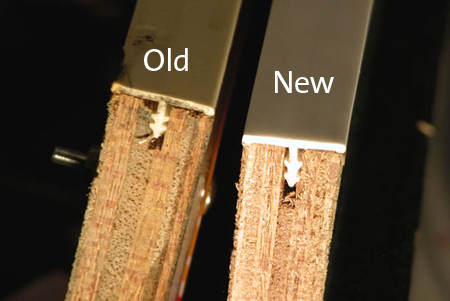 I want it! Where do I buy it?
You've seen the proof, a great product that will add that 'like new' feel to your game. To purchase a set (20′) of authentic Nintendo arcade game t-molding you'll want to head over to Bill's website Chomping Quarters.com.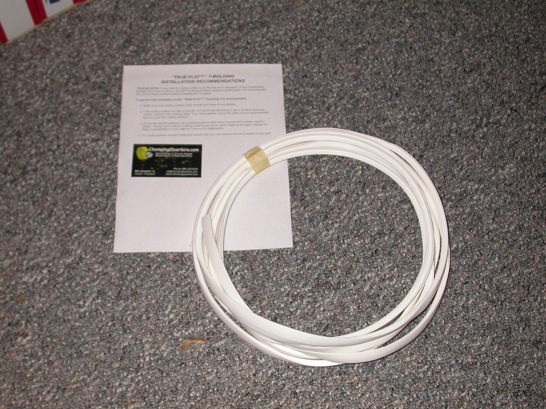 20′ of molding will cover a typical Nintendo game, as well as larger sized games like Punch Out or Playchoice. Bill offered a tmolding pre-order deal to get a set for $30 shipped, but as of this writing that deal is over. He had a few takers 🙂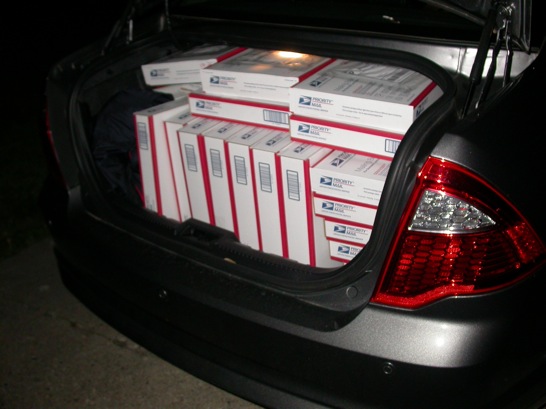 You can still purchase a set for $35 shipped (Continental USA). For repro project with low volume, you will usually see a 35-50% premium. If you were to buy a set of molding from most outlets it will run you $25 approx. $35 for a limited run project is an awesome price.
Here are some similar arcade posts
If you enjoyed this post, please consider to leave a comment or subscribe to the feed and get future articles delivered to your feed reader.