It's been over a year since the localarcade.com website went offline and the owner of the site has not been forthcoming about what the future held. Today it would seem that localarcade relaunched at a brand new domain name. Or did it?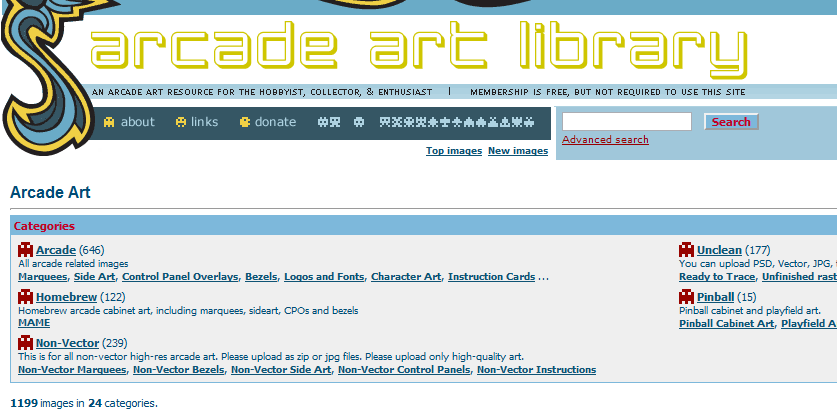 Localarcade.com is now – Arcadeartlibrary.com
Let me back up a little bit for those that might not know what 'Localarcade' was. Localarcade was a community website for sharing vector, raster, and raw scanned arcade artwork that could be used to generate reproduction artwork to restore arcade games.
The participation on the site was poor and very few people actually used the platform's rating system, and for that reason it was hard to vette the quality and accuracy of the artwork. I did a comparison post showing the Pac-man sideart inaccuracies. But, the site was great to get vector artwork to generate secondary artwork, or at least to use as a base to generate accurate artwork for print.
Localarcade was always a strange name for me, arcadeartlibrary.com is a better, keyword rich domain name in my opinion. Sir Woogie, who runs the site, posted that it was online in a sort of 'beta' form. However, the URL isn't pulling up for me.
As we wait and hope for that artwork to come back online at arcadeartlibrary.com, you can always access all of the files originally at localarcade.com at Zorg's arcade artwork mirror (VectorLib).
Here are some similar arcade posts
If you enjoyed this post, please consider to leave a comment or subscribe to the feed and get future articles delivered to your feed reader.